Edition: Winter Solstice - December 2010
Resources
Top News by Sector


Winter Solstice
December 2010


Velenim diat velese jjjid endre feuguer sim exe erat nulput augiam ipit con henim dio nse mag prat.

---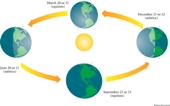 On December 21, at 23:38 UTC, the Sun passed directly over the Tropic of Capricorn.  The full moon will occured earlier in the day, at 8:13. 
No matter what our spiritual beliefs, or what part of the world we live, we all share the turning of the sun on the solstices. The word solstice means "sun standing still." At the moment of the winter solstice, the path of the sun in the sky over the past six months has reached its furthest southern position and now turns northward.


What We Do
The mandate of the Aboriginal Healthy Living Branch is to improve the health and well-being of Aboriginal peoples in BC (including First Nations, Métis, and Inuit peoples), who currently do not enjoy the same level of good health as other British Columbians. To assist in achieving this mandate, Aboriginal Healthy Living serves as the Aboriginal lens for policy and planning to the Ministry of Healthy Living and Sport and the Ministry of Health Services.

Introducing our New Staff
We recently have welcomed three new staff members to our branch, Pamela Liversidge, Kelsey Louie, and Sukhy Sidhu.
---


Where Are They Now?
The Aboriginal Healthy Living Branch has seen many changes in 2010: new faces come, familiar faces go, and some yet to return.

Click read more if you're wondering "where are they now"?


2010/11 Aboriginal ActNow BC Challenge
The Aboriginal Healthy Living Branch is pleased to announce the 2010/2011 Aboriginal ActNow BC Challenge. As part of the Aboriginal ActNow BC initiative, this year's challenge will help build capacity within Aboriginal communities to promote healthy living in four key areas: increased physical activity, healthy eating, reduction of tobacco misuse, and healthy pregnancies.