Edition: Winter 2017
Resources
Top News by Sector
Economy
Government Operations
Multiculturalism
Services

MESSAGE FROM THE MINISTER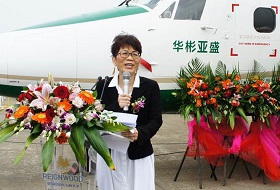 Welcome to the winter edition of BC Market Monitor. And welcome to the Year of the Rooster! According to Chinese astrology, this year is all about diligence and hard work. That's status quo for the Ministry of International Trade and the many B.C. businesses that we work hard to connect with trade and investment opportunities around the world.
We continue to lead and support delegations in exploring international business opportunities. Just this month, 10 B.C. mobile gaming companies flew to London, U.K., for the Pocket Gamer (PG) Connects conference – a unique opportunity to showcase their products and services to an international audience of potential partners and buyers. And in October 2016, I led 17 B.C. aerospace companies on a delegation to AirShow China 2016, the largest aerospace tradeshow in Asia. There, several companies signed important contracts, taking advantage of a fast-growing Chinese market for B.C. goods and services.
Here at home, we are helping B.C. businesses grow with Export Navigator, a 12-month pilot project that launched last fall in four communities: Prince George, Vernon, Port Alberni, and Comox. Advisors are based in each community to answer questions and offer small to medium-sized businesses a personalized, step-by-step approach to accessing international markets.
The timing is right on target because with new trade agreements in place, the future looks promising for B.C. and Canadian exporters.
Under the new Canada-EU Comprehensive Economic and Trade Agreement (CETA), B.C. companies are gaining access to a massive new market of 500 million consumers, opening up opportunities in forestry and wood products, agriculture and agrifoods, and other key sectors.
Such opportunities also opened up under the Canada-Korea Free Trade Agreement, which came into force on January 1, 2015. Since then, B.C. companies – like Fuggles and Warlock, and Canada Hemp Foods Ltd, profiled in this issue – have been finding success in the new South Korea market.
Given the tremendous benefit that comes from reducing trade barriers, the ministry will continue to urge the federal government to pursue free trade agreements with China and other priority markets in Asia – because when B.C. and Canadian companies succeed abroad, they create jobs and economic growth right here at home.

- Teresa Wat, Minister of International Trade and Minister Responsible for Asia Pacific Strategy and Multiculturalism



CETA sets a positive glow on the B.C. trade horizon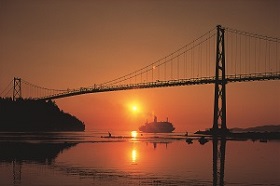 On October 30, 2016, Canada and the European Union signed a landmark free trade agreement which promises to give Canadian exporters preferential access to the EU marketplace. The agreement is expected to come into force in 2017. The Canada-European Union Comprehensive Economic and Trade Agreement (CETA) is the most wide-ranging trade agreement ever concluded by the EU. When the CETA comes into force, Canada will be one of the few countries in the world to have preferential access to the world's two largest economies – the US and the EU – giving B.C. companies a significant advantage over competitors. One of the key benefits when the CETA comes into force will be the immediate elimination of 98% of EU tariffs, growing to 99% elimination within seven years.




FINANCE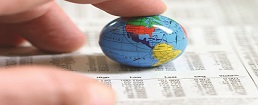 A leading Korean Bank has established its first Western Canadian branch in Metro Vancouver, demonstrating the financial sector's confidence in British Columbia's strong economy.
Shinhan Bank, a large-scale Korean financial institution with operations in key markets around the world, chose to open its newest branch in Coquitlam, British Columbia – its first location in Western Canada.



ICT

A B.C.-based software company is extending its international reach with the opening of an office in Manila and connecting with potential customers throughout Europe.
Incognito Software Solutions provides network management and service delivery solutions to Internet service providers around the world. These providers use Incognito's solutions to quickly and cost-effectively deploy data, voice, and video devices and services to their cable, wireline, wireless, or mobile subscribers.



AGRIFOOD

Fuggles & Warlock a Richmond, B.C.-based craft brewery has made solid inroads into the competitive South Korean craft beer market by establishing a strong brand and strategic relationship with a South Korean distribution partner.
Fresh off the pour of opening their brewery in Richmond, B.C., Fuggles & Warlock Craftworks signed a distribution partnership with South Korea's Beersum Co., Ltd in 2016. The partners launched Fuggles & Warlock at the Seoul International Wines & Spirits Expo in April, and since the launch, demand for the "geeky" B.C. beer has boomed.

Gibsons, B.C.-based Canada Hemp Foods Ltd. experienced a surge in demand for its products in South Korea in 2016 – accounting for 95% of the Company's sales ($18.4 million CAD). 50lb bags and 2000lb totes of its nutritious hemp hearts kicked up a buying frenzy on South Korean home shopping channels, and have since become a South Korean supermarket staple.
Trends are intensely popular in South Korea, and with a population of over 50 million people, they mean big business. Canada Hemp Foods' hemp hearts were first picked up by South Korea's Welcome LS for their TV Home Shopping Channel a few months after the 2015 Seoul Food & Hotel Show with a "small" order of one 20' shipping container of product.


MINING

A South Korean firm will be providing financial backing to a British Columbia mining firm in search of copper and gold.
Serengeti Resources, a B.C.-based mining company, is working with Daewoo Minerals Canada Corp. (DMC), to explore opportunities in developing a copper and gold mine in the province's Central Interior region. This new partnership further strengthens B.C.'s reputation as an international supplier of choice for minerals and resources.



SOCIAL MEDIA



MEET THE MINISTER


The Honourable Teresa Wat was appointed Minister of International Trade and Minister Responsible for Asia Pacific Strategy and Multiculturalism on June 10, 2013. Learn more about Minister Wat.
FEATURE COMMUNITY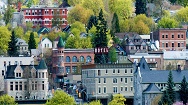 Located in South Eastern B.C., incorporated in 1897, Nelson has developed into a rich, diverse community, with a sophistication not often found in a small town environment. This fact, coupled with the incredible geographical beauty of the area, makes Nelson an ideal place to live and raise a family, work, own a business, or retire. Nelson ranked behind only Vancouver and Victoria as the most liveable city in the entire province.