Edition: April 27-May 1
Resources
News by Sector
Economy
Government Operations
Multiculturalism
Services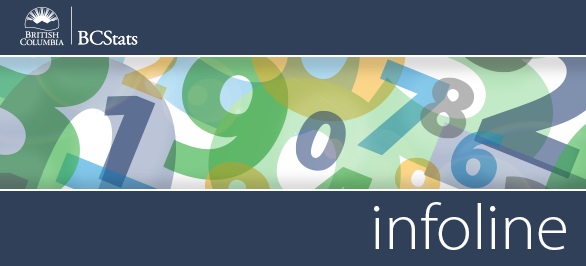 Infoline Highlights for the Week of April 27-May 1

CFIB Business Barometer Index - The Canadian Federation of Independent Business (CFIB) uses results from a survey of its members to create the Business Barometer Index, which measures small business confidence. The CFIB expanded the program from a monthly to a biweekly survey through June 2020 due to the COVID-19 pandemic.
Read more >>
Canadian Survey on Business Conditions - Statistics Canada and the Canadian Chamber of Commerce collaborated on the Canadian Survey on Business Conditions in order to better understand the impacts of COVID-19 on businesses. The survey was launched as an online questionnaire, opened to any respondent who wished to participate.
Read more >>
Industrial Product Price Index - Canadian manufacturers' selling prices fell -2.4% in March, compared to the same month a year earlier. Lower prices for energy and petroleum products (-22.4%) were the major contributor for the overall price decrease. Manufacturers' selling prices went up 0.8% when excluding energy and petroleum products.
Read more >>
Gross Domestic Product - Canadian real GDP by industry at basic prices (seasonally adjusted) was essentially unchanged in February, following three consecutive months of growth. The goods-producing industries increased 0.1%.
Read more >>
Average Weekly Earnings - Average weekly earnings of payroll employees in British Columbia (seasonally adjusted, current dollars) decreased slightly in February (-0.5%) compared to the previous month, to reach $1,020.56. Compared to February 2019, average weekly earnings in British Columbia increased by 4.8%, ranking first among provinces.
Read more >>
Visitor Entries -In February, B.C. welcomed over 686 thousand non-resident travellers (seasonally adjusted), of which 76.6% were from the United States. Non-resident traveller entries to Canada through British Columbia went down (‑1.3%) compared to the previous month.
Read more >>





Current Surveys
B.C. Electric Vehicle Market Research Survey



BC Hydro Workforce Profile Survey
BC Public Service Exit Survey
BC Public Service New Job Survey

BC Smoking Cessation Program




BC Student Outcomes Survey of Apprenticeship and Trades Training Students




BC Student Outcomes Survey of Diploma, Associate Degree and Certificate Students

K-12 School Food Survey

Liquor Distribution Branch Work Environment Survey

Workforce Development Agreement Outcomes

Workforce Development Agreement Employer Outcomes



You can read more about any of these by visiting our Current Surveys page.



Covid-19
BC Stats is working to produce data and information that helps government, business and public decision-makers understand the social and economic impacts of COVID-19. February data can be a useful benchmark to show COVID-19 impacts in the coming months.


Did You Know
Just over half (52%) of urban Canadians support banning all guns in Canada. 2400 residents of Halifax, Montreal, Toronto, the Greater Toronto Area (GTA), Winnipeg, Regina, Saskatoon, Calgary, Edmonton and Vancouver were surveyed; Toronto had the highest response in favour of banning all guns (67%), Saskatoon was the least supportive (30%), and Vancouver was near the middle at 53%.
Source: Ipsos Canada


Headlines
B.C.'s Business Barometer Index was higher at the end of April than at the end of March.

Canada's GDP was unchanged in February after three months of growth.

Average weekly earnings in B.C. dipped slightly between January and February.