Edition: May 25-29, 2020
Resources
News by Sector
Economy
Government Operations
Multiculturalism
Services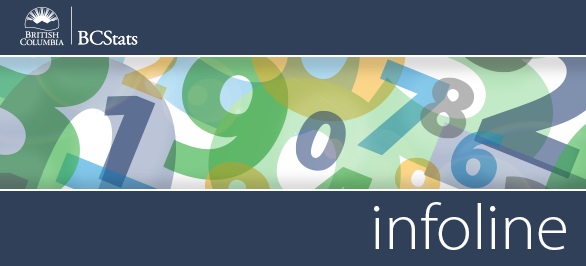 Infoline Highlights for the Week of May 25-29

Gross Domestic Product - Canadian real GDP by industry at basic prices contracted 7.2% with 19 of the 20 industries observing declines in March. This was the largest monthly decline since the series began in 1961, as many non-essential businesses, schools and public institutions were forced to close due to the COVID-19 pandemic.
Read more >>
Industrial Product Price Index -Canadian manufacturers' selling prices fell 6.0% in April, compared to the same month a year earlier. Lower prices for energy and petroleum products (-44.8%) were the major contributor for the overall price decrease.
Read more >>
CFIB: Business Barometer Index - The Canadian Federation of Independent Business (CFIB) uses results from a survey of its members to create the Business Barometer Index, which measures small business confidence. The CFIB expanded the program from a monthly to a biweekly survey through June 2020 due to the COVID-19 pandemic.
Read more >>
Average Weekly Earnings - Average weekly earnings of payroll employees in British Columbia (seasonally adjusted, current dollars) went up in March (+0.8%) compared to the previous month, to reach $1,033.65. Compared to March 2019, average weekly earnings in British Columbia increased by 4.8%, ranking third among provinces.
Read more >>
Building Permits -The value of building permits (seasonally adjusted) issued by B.C. municipalities went up 16.4% in April compared to March. An increase in the value of residential permits (+36.9%) more than offset a decline in planned non-residential (-15.8%) construction in April.
Read more >>
Food Services and Drinking Places- Revenues generated in British Columbia's food service and drinking places industry fell by 37.6% (seasonally adjusted) in March compared to February. Sales for the month were down in all establishment categories, with the largest declines at drinking places and full-service restaurants.
Read more >>
Environmental Goods and Services - Statistics Canada's survey of environmental goods and services provides revenue, international trade and employment data pertaining to environmental and clean technology industries by region. Revenues of British Columbia's exporters of environmental goods and services were over $1.1 billion in 2018, a 53.2% increase from 2017.
Read more >>




Current Surveys
BC Hydro Workforce Profile Survey
BC Public Service Exit Survey
BC Public Service New Job Survey

BC Student Outcomes Survey of Apprenticeship and Trades Training Students




BC Student Outcomes Survey of Diploma, Associate Degree and Certificate Students

HealthLink BC 2020 Work Environment Survey

School District #62 (Sooke) 2020 Work Environment Survey




Workforce Development Agreement Outcomes

Workforce Development Agreement Employer Outcomes



You can read more about any of these by visiting our Current Surveys page.



Did You Know
Statistics Canada is now collecting information on the impacts of COVID-19 on Canadians' trust in others. Take the quick survey, and share how the COVID-19 pandemic has impacted your level of trust in government, in businesses, and in others, and share your views regarding the reopening of workplaces and public spaces. This important online questionnaire is accessible until June 8, 2020.
Learn more and take the survey at Statistics Canada


Headlines
Canada's GDP by industry dropped in March.

The value of building permits in B.C. increased in April from the month before.

Receipts from B.C.'s food services and drinking places fell in March compared to February.





Covid-19
BC Stats is working to produce data and information that helps government, business and public decision-makers understand the social and economic impacts of COVID-19.