Edition: Introduction edition
Resources
Top News by Sector


The Careers Skills and Training Toolkit is Now Available

The Careers and Skills Training Toolkit is an online resource with tools, strategies and contacts that districts and schools can use to start a new career program or re-tool an existing program.  Read more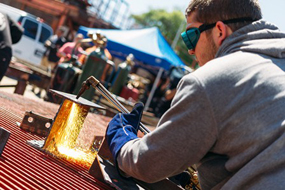 A Stronger Partnership with Industry and Labour - Industry Training Authority (ITA)
PFormed the LNG advisory group and beginning to formalize the role of Sector Advisory Groups.
PAdded six regional Apprenticeship Advisors bringing the total number of ITA Advisors to 10.
PIntroduced Construction Craft Worker as B.C.'s 48th Red Seal Trade.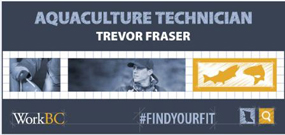 From BC B-sides: Jobs spotlight on Trevor Fraser, aquaculture technician

Now that Trevor is trained as an aquaculture technician and on the job with Grieg Seafood Ltd., he gets all the time on the water he could have imagined. Read more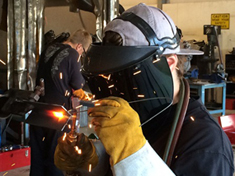 Exploring Skills Hands-On
A secondary student gets hands-on welding experience while getting school credit. District Career Supervisor for North Okanagan Shuswap, Mark Marino, works directly with students like this one to help them get a head-start on careers. Recently the Ministry of Education, Mark and educators from across the province developed the Careers Skills and Training Toolkit. BC B-Sides had the chance catch up with Mark and learn more about the Toolkit - read the blog here.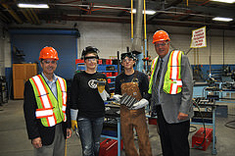 New Trades Training Seats at Okanagan College

An additional 203 trades training seats are available at Okanagan College as a result of the province's investment. 
 
• 18 steam / pipefitter foundation seats
• 49 welder foundation seats
• 30 heavy equipment operator foundation seats
• 86 electrical foundation seats
• 20 heavy-duty equipment mechanic foundation seats.