Edition: October 1, 2019
Resources
Top News by Sector
Economy
Government Operations
Multiculturalism
Services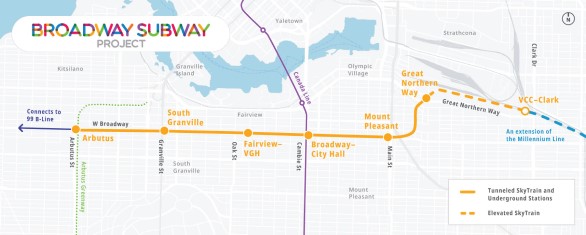 Broadway Subway project community office now open
We are pleased to announce that our community information office is now open. The office is located at 1212 West Broadway and is open Mondays, Wednesdays and Thursdays from 9 a.m. to 5 p.m., with the exception of statutory holidays. Hours will be increased to five days a week when construction gets underway in 2020.
Please drop in for more information about the Broadway Subway Project, which will extend the Millennium Line from VCC-Clark Station to Arbutus Street. The team can be contacted by phone at 778 572-3544 or by emailing broadwaysubway@gov.bc.ca.

Please continue to visit our project website for ongoing updates about the Broadway Subway Project. You are receiving this email because you have indicated you would like to receive project updates. To manage your subscription, click this link.