Edition: Focus on Careers February 2017 Newsletter
Resources
Top News by Sector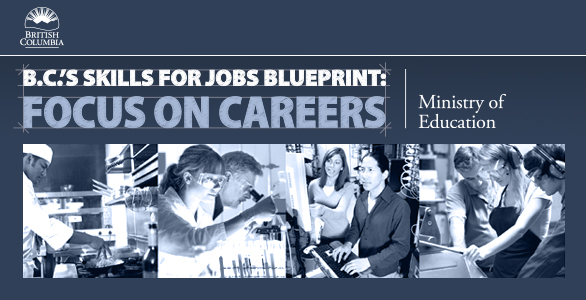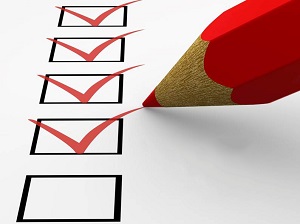 In this edition
Upcoming events
• Conferences
Articles
• #BCTech Summit – Youth Innovation Day
• BC new curriculum: educator update
• Coding training update
• BC students crack the code
• ITA celebrates Youth Work in Trades (formerly SSA)
• go2HR – BC Tourism career finder & newsletter
• How students attitudes towards education can be affected by career education
• Gap year dilemma
Repeat articles – in case you missed them
• New ADST draft curriculum
• New careers draft curriculum
• Changes to graduation year requirements

Resources
• Useful links
• Contact list of Ministry of Education Career & Skills staff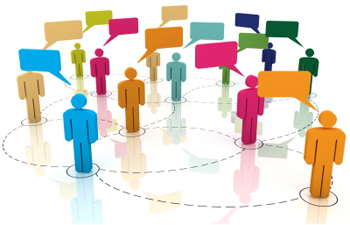 #BCTech Summit – Youth Innovation Day
On March 15, 2017, the Government of BC and the BC Innovation Council will be hosting Youth Innovation Day at the #BCTECH Summit in Vancouver, BC. This full day event will offer secondary students in grades 10 to 12 across the province an opportunity to explore the wide range of education, training and career opportunities in BC's growing tech sector.

Who should attend Youth Innovation Day?
• 1,500 Grade 10-12 secondary students and post-secondary students from all over British Columbia.

Youth Innovation Day is now fully subscribed.

What should students expect?
• Hear from inspirational speakers highlighting why a career in tech can change the world, including 25-year-old Simone Giertz, inventor and comedic Youtuber who will share why it's important to build useless things.
• Participate in a scavenger hunt using augmented reality on mobile devices to explore BC's latest innovation and technology in the Marketplace, Technology Showcase, Research Runway, Startup Square, and the Future Realities Room- presented by Microsoft.
• Learn about career opportunities in tech from leading post-secondary research institutions and innovative tech companies, and much more.
For more information on Youth Innovation Day or to reserve your spot immediately, contact youth@bctechsummit.ca.


BC's new curriculum, educator updates available
A source of information for educators on the new curriculum is located under the Curriculum tab on the new curriculum website. The latest edition of the educator update is now posted.
Educator update: graduation years, grades 10-12
The grade 10-12 update provides information on curriculum, assessment and the graduation program, including current status and next steps. A detailed QA section is also included.
Discussion Paper – Graduation Assessments: Design Framework & Assessment Structure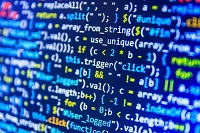 Coding training update
Lighthouse Labs is putting the finishing touches on the coding Teacher Training Package and Student Learning Module, and making final arrangements with school districts for the teacher coding workshop sessions around the province. Here is the schedule:
Workshop Schedule
5. Trail, February 21/22, @ MIDAS Makerspace
6. Victoria, February 14/15 @ UVic
Follow-up workshops with the same participants in the same locations will be held between March and November, 2017.
Please contact Mark Hawkes at Mark.Hawkes@gov.bc.ca.

Coding training update
Lighthouse Labs is putting the finishing touches on the coding teacher training package and student learning module, and making final arrangements with school districts for the teacher coding workshop sessions around the province. Here is the schedule:
Remaining Workshop Schedule

1. Trail, February 21/22, @ MIDAS Makerspace
2. Victoria, February 14/15 @ UVic
Follow-up workshops with the same participants in the same locations will be held between March and November, 2017.
Please contact Mark.Hawkes@gov.bc.ca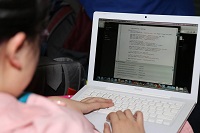 BC students continue to crack the code in 2017 with new skills
Students have returned to their classroom this past week to continue learning the skills they need to succeed in our changing world.
A growing number of them will be getting hands-on experience in coding as British Columbia moves toward having all students take a basic coding class starting in the 2018-19 school year.
Coding teaches students how to analyze a problem, determine the steps to fix that problem and then create directions so a machine can carry out those steps. Whether or not students pursue careers in the technology sector, these critical thinking skills are vital for future success.
The first step in helping teachers get ready to teach coding in classrooms kicked off this past fall and is continuing in the coming months. Teachers from each of BC's 60 school districts are attending regional-training sessions on coding, hosted by coding-experts from Lighthouse Labs. These teachers will help train their colleagues on how to explore coding with kids.
Coding opens up many opportunities for students. Many teachers are already connecting students to coding skills in classrooms; students are building robotics and drones, creating websites and developing apps. West Vancouver Secondary school students enrolled in the Mechatronics Academy are participating in robotic challenges around North America. These students participate in fun competitions flying drones through student-built obstacles, and they are trying to find a way to fly student-attendance lists from their classrooms to the main office using drones.
Recently, students at an Aboriginal Choice school in Prince George used coding to represent their names and created traditional bead necklaces that featured their coded names. Teachers in the Prince George area are also thinking outside of the box by creating reading materials and games to teach coding without the use of computers.
Teachers and students in Trail make weekly visits to a local research and digital fabrication training facility, MIDAS LAB, to learn about coding. At the lab, students can use digital 3-D printers, laser cutters and other state-of-the art digital tools. Teachers regularly visit the facility and meet with instructors to find exciting ways to teach the new curriculum.
Teaching students coding supports the #BCTECH Strategy, a key component of the BC Jobs Plan to support the growth of the province's vibrant technology sector and strengthen British Columbia's diverse knowledge-based economy.
Learn More:
Explore BC's new curriculum: https://curriculum.gov.bc.ca
For more information on the #BCTECH Strategy, visit: http://bctechstrategy.gov.bc.ca/
The BC government has launched a new parent engagement process to better understand how parents want to be informed of their student's success from kindergarten to Grade 9. Participate in this process by visiting: http://engage.gov.bc.ca/yourkidsprogress
Lighthouse Labs: https://lighthouselabs.ca/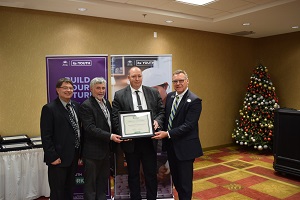 ITA tours the province to celebrate successful Youth Work in Trades programs
In November 2016, ITA hit the road on a regional roadshow, making stops in communities across the province to celebrate employer sponsors and to recognize school districts that are setting students on the path to a successful career in the trades.
The roadshow is acknowledging eight school districts, each of which will be presented with the Youth Work in Trades (formerly SSA) Performance Award for having successful ITA Youth Programs in place. The award includes $5,000 to assist each school district to further develop their youth programs, which allow students to begin the work-based training component of an apprenticeship while still in secondary school.
As 80 percent of apprenticeship training takes place on the work site, it is important that the education system starts building awareness early on about the opportunities available, helping students get the hands-on experience that is crucial to advancing their trades careers.
Photo caption: Gary Herman, ITA CEO, presents SD 60 with the Youth Train in Trades Performance Award in Fort St. John.


go2HR - BC Tourism Careers Newsletter
go2HR is BC's tourism human resource association. They offer programs and resources for tourism and hospitality employers in the area of recruitment, retention and training, including a free tourism job board, career explorer, labour market research, health and safety tools, Serving It Right, Special Event Server, FOODSAFE by Distance Education and WorldHost. For more information, visit go2HR.ca.
go2HR has a career explorer tool, that allows for searches for employment. This might be of interest to students.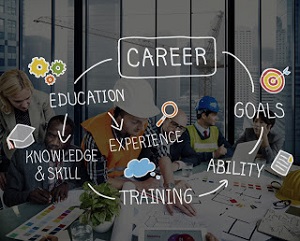 How student attitudes towards the value of education can be shaped by careers education – evidence from the OECD's PISA study
Mann, A., Kashefpakdel, E.T. (2015).

As governments around the world seek to tackle stubbornly high levels of youth unemployment, new attention has been focused on the relationship between education and employment.
Building on two landmark reports, Learning for Jobs and Skills beyond School, the OECD is itself in the midst of a multi-year, multi-country study of work-based learning looking initially at the engagement of employers in apprenticeship provision aimed at youth at risk and incentives for apprenticeship.
Drilling down into five UK studies, the review found a literature which offered evidence of 'relatively modest attainment boosts' linked to a 'hypothesis that careers education helps young people to better understand the relationship between educational goals and occupational outcomes, increasing pupil motivation and application.'
A new study of PISA data now offers insight into how such relationships might work. It draws on data from the OECD's 2012 study in which some countries opted to ask 15-year old participants whether they had taken part in a series of career development activities (CDA). In the new analysis, data from six countries was used (Australia, Belgium, Canada, Denmark, Finland and Ireland) in relation to participation in four popular careers-focused activities commonly delivered through schools: taking part in Internships, Job shadowing, Job fairs and speaking with a careers advisor in school.
In most cases, a positive and statistically significant relationship between participation in career development activities and more positive attitudes towards the utility of schooling was found. The most consistent positive effects are found in relationship to speaking with a careers advisor in school and attending a Job fair.
The study offers fresh insight into the complex relationship between education and employment and how young people's attitudes about education and its value can potentially be influenced by schools and colleges by exposing students to new experiences.
Links:
OECD Education Working Paper: Work-based Learning for Youth at Risk: Getting Employers on Board
OECD Skills Outlook 2015: Youth, Skills and Employability
For more on skills and skills policies around the world, visit: www.oecd.org/skills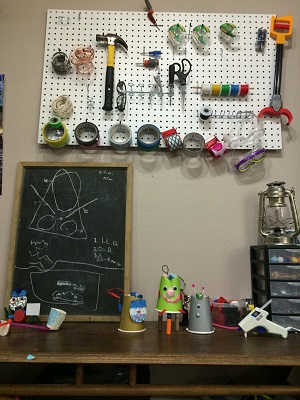 Applied design, skills, and technologies draft 10-12 curriculum available on-line
Click on the "What's New" link – you will be taken to a page that contains information on "What is the Same? What is New?" Within that section there is a chart which shows old courses and the proposed new courses.
It is very important that teachers who are teaching the wide variety of courses within ADST take the opportunity to try out and then comment on the changes.
Feedback can be provided at: curriculum@gov.bc.ca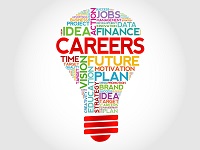 Draft careers curriculum 10-12 available on BC curriculum website
Early networking is "meeting a new friend" at the elementary school level. Students in the grad years need to know what it means to "be in the world" and what is their "digital footprint". All of these concepts are covered in the new career education curriculum. The entire draft curriculum, K-12, is available and up for feedback on the curriculum site!
This new curriculum further develops the big ideas that were present in the K-9 posted last year, and expands the curriculum to now include two complete graduation program courses called Career Life Education and Career Life Connections. These two proposed courses will be worth 4 credits each. Both will be full courses and will be graded. These courses will replace Planning 10 and Graduation Transitions.
The Career Life Connections course, the final course intended to be offered at the Grade 12 level, also includes a program guide on completing a Capstone Project.
These two new required courses will be set at the Grades 10-12 levels so there can be flexibility in which grades they are taught.
The draft curricula can be viewed at: https://curriculum.gov.bc.ca/curriculum/
There is still time to provide feedback here.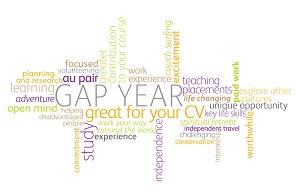 Gap year dilemma: when a purposeful gap year is the answer to career unpreparedness
(Dyrda, A., Hambley, L., Bernes, K., Huston, M., The Canadian Journal of Career Development, 16(1), 2017)
Although this article specifically identifies the value of a gap year, it also highlights the important of career counselling and ensuring students are adequately prepared for moving into post-secondary opportunities. If you were looking for confirmation about how important career counselling and career education is, this articles provides that.
Dyrda, et.al. state, "Career preparation and decision-making is repeatedly cited to be one of the most stressful processes faced by young adults" (p.4). They further state, "it is generally assumed that the decision to enroll in higher education is informed by one's career readiness and confidence, recent research places the high rates of personal, academic, and career problems at this level as indicative that many post-secondary entrants are woefully unprepared for university life … Whether a result of unrealistic expectations, poor academic adaptation both socially and emotionally … or a lack of fit in one's program of study … research has consistently found that higher learners are unprepared to make informed educational and career decisions upon commencing their post-secondary studies … One of the most quantifiable consequences of career unpreparedness among higher learners is attrition" (p.4-5).
Implications for counsellors suggest that "counsellors are afforded a platform to advocate for the importance of career development and employability skills through school, work, extracurricular, and volunteer experiences" (p.11).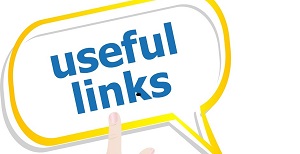 Ministry of Education
Custom programs/graduation team
Contact information
| | | | |
| --- | --- | --- | --- |
| Name | Responsibility | Email | Phone |
| Tim Winkelmans | Executive Director, Custom Programs and Projects | | 250-217-6643 |
| Larry Espe | Superintendent, Careers and Student Transitions | | 778-679-7649 |
| Jan Unwin | Superintendent, Graduation and Student Transitions | | 778-667-6688 |
| Mario Miniaci | Director, Custom Programs and Projects | | 250-888-8686 |
| Tony Arthurs | Shoulder Tappers, ACCESS Grants, ACE-It, SSA | | 250-213-7540 |
| Patience Cox | Career Zones, Skills X 10-12, Trade Sampler, Workforce Certificate Course, Focus on Careers Newsletter | | 778-678-2709 |
| Janine Hannis | Adult Ed, Alternate Education, Literacy, Career Curriculum, Distributed Learning | | 250-886-2163 |
| Mark Hawkes | Technology, Coding | | 250-217-5567 |
| Robert Lazar | Graduation | | 250-893-6958 |
| Teresa McClintick | Shoulder Tappers, Distributed Learning | | 250-216-9124 |