Edition: Focus on Careers September 2015 Newsletter
Resources
Top News by Sector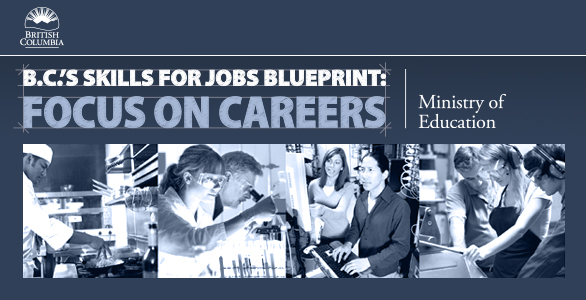 Superintendent's Message - September 2015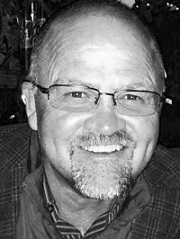 Sharing Our Successes…
More and more amazing hands-on, work place, interdisciplinary, optimal, and transformational learning experiences are being created all over the province every day. A challenge we face is sharing our successes so that others might try similar things in ways that fit their own context.
In this day and age of smart phones and social media, it has never been easier to be part of a sharing network. It's also never been easier to produce something worth sharing… that could it be a blog, a picture, a link to an article, or a video. In fact, several career educators in the province have become quite adept at creating video clips (often with only their smart phone as both camera and editing device). They have shared them with me via e-mail, or most often, via Twitter. I then try to "amplify" their message by "tweeting or re-tweeting" their link.
For that reason, I encourage members of district career teams (and all educators, for that matter) to create Twitter accounts. Even if you are not yet ready to share on-line, you will be able to check out some of the ideas being shared by your colleagues.
I have committed to sharing ("re-tweeting") any Tweet that includes the hashtag: #skills4bc. If this doesn't make sense to you, please ask someone for a quick lesson… it's actually quite straightforward.
Below I have attached 11 varied videos created and shared by district career team members. Most of the videos were shot by career educators using a smart phone, and the "production" (music, credits, etc.) was done by the same person.
1. SD8 "Making, Trades and Design Thinking"
2. SD82 "Our Career Programs"
3. SD59 "ITA Brings Trades To Dawson Creek Schools"
4. SD39 "Skills Canada 2015"
5. SD57 "Interview with Brianna at Heavy Metal Rocks"
6. SD35 "Woodworking in Grade 3"
7. SD60 "Peace Energy Tour"
8. SD39 "Girls Try Auto Service"
9. WorkBC Career Trek Episode 24 - Mill Worker
10. ITA "Maker Day in Sicamous"
11. SD60 "Brant's Tweet"
Please feel free to "Tweet" any of the above links… The videos are worth watching again!


New Minister of Education

On July 30, 2015, Premier Christy Clark announced changes to cabinet responsibilities, resulting in a new Minister of Education, Mike Bernier. More information is available available here.



In this Edition:
A. News:
* New Trades Certificate opens path to training more trades teachers
* ITA Yes 2 It 2015 application guide for funding support
* 2015/16 Grad Planner
* Curriculum Update
* WorkBC new resources for Aboriginal, Youth, and People with Disabilities
* Shoulder Tappers program review and update


B. Calendar - Upcoming Events
October 14-16 - Vancouver - Gamechanger Youth Expo 2015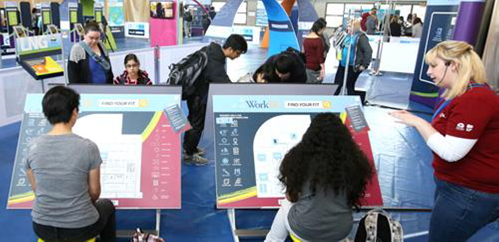 The GameChanger Youth Expo is taking place in Vancouver from October 14-16, 2015. Open to middle and high school students, the event will spark new ideas, challenge their thinking, and explore in-demand career paths.
Concurrent with the Youth Expo, the GameChanger Competition is an interactive event that will provide opportunities for students to test their creative thinking and problem solving skills:
Junior STEM Competition – Wednesday, October 14 – Teams of 3 students from grades 5-9 will compete in Spaghetti Bridge Building, GearBots and Potential Energy Vehicles. This competition is hosted by Skills Canada BC. Winners will receive medals, prizes and monetary contributions to their schools.
Senior Trades & Technology Competition – Thursday, October 15 – Teams and individuals from grades 11 and 12 and undergraduate studies will compete in scaffolding, steamfitting, welding, carpentry, electrical wiring, mechanical CAD and IT systems. This competition is hosted by Skills Canada BC. Winners will receive medals, monetary prizes and monetary contributions to their schools
School groups can register online and select their preferred arrival date and time. Travel subsidies are available on a first-come, first served basis.
To find out more information, or to register, visit.

November 23 & 24 - Career Education Society (CES) Conference
The CES 38th Annual Conference, Equipping Your Career Toolkit, has been planned to provide both teachers new to the field and the very experienced, with up-to-date information on programs, tips and techniques to help guide educators in a positive direction in the delivery of career education to all students. As well, in developing the schedule of workshops, efforts have been made to "stream" workshops that best fit together by topic areas, be it trades, assessment tools, resources, Ministry updates, etc., so participants have the best chance of signing up for a series of workshops that best suits their interests. Link below:
http://www.members.shaw.ca/keith.ces/


November 25 - Industry Trade Authority (ITA) Youth Day
http://www.itabc.ca/events/youth-day
In 2014, the 9th Annual Youth Day was attended by over 160 participants. Highlights of the day can be viewed here.


New Trades Certificate opens path to training more trades teachers
Do you know a Red Seal certified trades professional who might be interested in teaching?
The British Columbia Teachers' Council, mandated under the Teachers Act to set standards for British Columbia teachers in the areas of teacher education, certification, conduct and competence, has established a new certificate to enable certain Red Seal and Certificate of Qualification trades professionals to teach in BC's K-12 school systems.
The new Trades Certificate recognizes the knowledge, skills and training of trades professionals and does not require the completion of a bachelor's degree. This will make the process for earning a teaching certificate faster and easier - a priority identified in BC's Skills for Jobs Blueprint. This new certification pathway will assist in supplying BC's K-12 public and independent school systems with qualified educators able to provide BC students with a range of learning experiences and opportunities to explore diverse career options.
Below are links to the press release and the information brochure from the Teacher Regulation Branch.

https://news.gov.bc.ca/releases/


ITA - YES 2 IT (Youth Exploring Skills to Industry Training) 2015 Application Guide 2015
Are you thinking about putting on an event to raise your Grade 5-10 students' awareness of trades as a possible career path?
If so, you should know some of the eligibility requirements for Yes 2 It funding support have changed. You can find these changes, Yes 2 It application and registration forms, and other information on the ITA's Yes 2 It webpage.


New Grad Planner 2015/16 is now available

This year's updated edition helps point students toward jobs that will be in demand in B.C. by the time they graduate. Carpenters, accountants and early childhood educators top the list of jobs in need by 2022. Access further information here.
www2.gov.bc.ca/gov/content/education-training/k-12/
*Grad Planner PDF is located on the right-hand column under "Grad Planning".



New Curriculum Draft Framework on Career Education K-12 and Applied Design, Skills, and Technologies
Curriculum content for all grades is determined by provincial curriculum development teams that comprise subject matter experts, including K-12 classroom teachers and academics, and Ministry of Education staff. The new curricular documents for all programs are available here. This site also provides a link to allow you to provide feedback.
The Career Education framework includes five stages based on the developmentally appropriate Big Ideas, Curricular Competencies, and Content that apply for each age group. Each stage incorporates the three elements of Career Education – Awareness, Exploration, and Experience. curriculum.gov.bc.ca/sites/curriculu
The Applied Design, Skills, and Technologies Framework for K-9 includes draft Big Ideas, learning standards, curricular competencies, content, elaborations and instructional examples. Emphasis is being placed on opportunities for students to practice design thinking and making. In addition, the Applied Skills subject area is being re-envisioned as a K-12 program.
curriculum.gov.bc.ca/sites/curriculum.gov.bc.ca/





Shoulder Tappers: A successful inaugural year
The Ministry of Education's Shoulder Tapper program commenced in 2014 to enable northern B.C. communities to increase skills training opportunities for K-12 students. Envisioned as on-the-ground support for school districts, the principal goals included coordinating hands-on activities for students, developing partnerships with a range of community members and reporting the results to the Ministry. Funding was allocated to eleven school districts based on the size of the district and proximity to the LNG corridor. Districts identified Shoulder Tappers primarily to focus on connecting students to apprenticeship employment and training opportunities, but they carried out a wide range of other career development tasks in the K-12 system.
The following school districts participated in the first year of the program: Quesnel (#28); Haida Gwaii (#50) Prince Rupert (#52); Bulkley Valley (#54); Prince George (#57); Peace River South (#59); Peace River North (#60); Fort Nelson (#81) Coast Mountains (#82); Nechako Lakes (#91); and Nisga'a (#91). Over the school year, the Shoulder Tappers` combined efforts led to 93 events attended by more than 7,500 students. The districts reported forging 70 new community partnerships and strengthening many more. Further, more than 1,500 student accessed ACE-IT, SSA and WEX.
Over the course of the inaugural year, Shoulder Tappers spread out across their communities, creating partnerships among schools, local businesses, contractors and community members. The unanticipated result of the program has been a cultural shift in these communities, where shared ownership over the future of the youth forged a stronger sense of belonging among community members. As these relationships developed, more and more community members informally joined the initiative.



Contact Information:
Ministry of Education, Learning Division, Graduation, Skills and Distance Learning Branch
Newsletter and general inquiries: educ.skills@gov.bc.ca Twitter: #skills4bc
| | | | |
| --- | --- | --- | --- |
| Name | Responsibilities | Phone Number | Email |
| Tim Winkelmans | Skills Education Strategies | 250-217-6643 | |
| Larry Espe | Superintendent, Careers and Student Transitions | 778-679-7649 | |
| Jan Unwin | Superintendent, Graduation and Student Transitions | 778-667-6688 | |
| Tony Arthurs | Shoulder Tappers, ACE-IT, SSA, Work Experience | 250-213-7540 | |
| Patience Cox | Career Zones | 778-678-2709 | |
| Dave Gregg | Distance Learning | 250-217-4093 | |
| Janine Hannis | Adult Education, Alternative Education | 250-886-2163 | |
| Mark Hawkes | Education Technology | 250-217-5567 | |
| Robert Lazar | Graduation Requirements, Dual Credit, Grad Planner | 250-893-6958 | |
| Teresa McClintick | Career & Skills Toolkit | 250-216-9124 | |