Edition:
Resources
Top News by Sector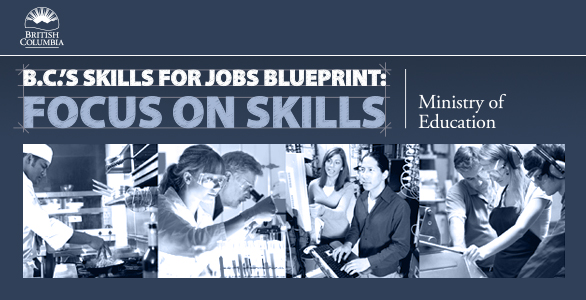 Superintendent's Message - April 2015
We've all seen the posters or fridge magnets that say "It takes a village to raise a child." The question I like to ask is "what does that REALLY look like?" I think it means that all of us must venture out of our safe and comfortable silos to work together on behalf of kids. The good news is that in many schools, teachers are starting to leave their traditional departments to team with colleagues in order to create real project/product based learning opportunities for their students. In some communities new learning opportunities and locations are being created because well-worn paths have developed between the offices of school superintendents, college presidents, mayors and business leaders. In Victoria, ministries are also beginning to work together to develop, and recognize, more pathways to student success.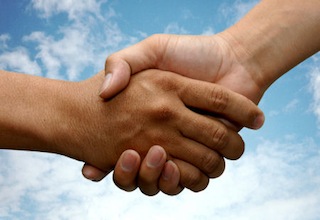 Leaving a traditional silo is not easy. I like to say that we shouldn't expect sunshine and Julie Andrews music when we first venture out. We will make mistakes and we will frustrate one another, but if we are going to significantly change and improve the education that we provide to our kids, it shouldn't matter that it will be difficult. We will also be modelling the risk taking and collaboration that our system, and our kids, will need to keep up with our ever changing world.
Partnerships cannot be mandated (not real ones, anyway). It will take face-to-face meetings, the cultivation of relationships and trust and a common vision. It will take some cups of coffee and some "paths in the grass" between our classrooms and our offices.
What are you doing to break the mould and to improve the conditions for learning in your school or community? We need to think different, to be different, and to do different. Our kids deserve it.
Enjoy our latest newsletter.

Larry Espe
Superintendent, Careers and Student Transitions
Ministry of Education


New Trades Centre Prepares Students for Tomorrow's Jobs
KAMLOOPS - Training workshops, specialized equipment and lecture areas will give secondary school students hands-on learning opportunities for years to come at the $7.4-million NorKam Trades and Technology Centre, which officially opened on March 13, 2015.
The centre supports 100 student spaces each year, which will allow students to train in new skills and trades programs not previously offered at NorKam. Students from 10 secondary schools in the district also will be able to attend training programs offered at the centre.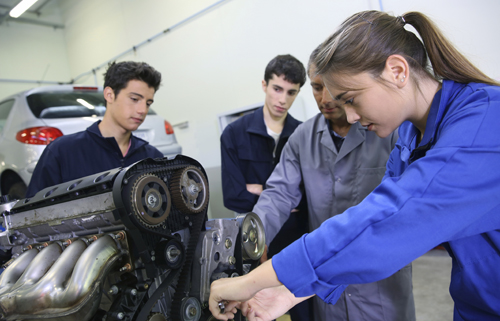 The centre expands the school's existing skills-training areas, which include woodworking, metal, electronics, and automotive shops, as well as drafting, graphics, photo, computer and media labs.
As a separate wing of NorKam Secondary, the centre was funded through a partnership of government, by the Ministry of Education and Ministry of Jobs, Tourism and Skills Training and the Kamloops/Thompson board of education.
There are many new fields where students can learn and train at the new facility:
Construction trades training, including:
Carpentry
Electrical
Plumbing
Construction Craft Worker
Mechanical trades training, including:
Automotive Service Technician
Heavy Duty Mechanic
Motorcycle Technician
Welding
Trades training for students will continue at Thompson Rivers University, however, the expanded facilities at NorKam will provide additional space and support for students to begin trades and technology training programs under a dual credit transition program to post-secondary studies.


LNG Corridor Skills and Careers Project (Shoulder Tappers)
One of our Ministry's commitments in the BC's Skills for Jobs Blueprint is to dramatically increase the number of students enrolled in ACE-IT and other youth apprenticeship programs. Lots of work is being done to help achieve that goal. This includes the hiring or contracting of recruitment specialists and career co-ordinators (people we in the ministry informally call "shoulder tappers") in northern school districts along the LNG corridor. Here are a few details on the shoulder tapper project:
Shoulder tappers are expected to:
Work closely with Aboriginal Services and the Aboriginal Advisory Council of each district to ensure Aboriginal students have equal access to programs;
Work closely with the Industry Training Authority, the Career Education Society, and other provincial and regional organizations to promote access and awareness of trades programs;
Develop working relationships and partnerships with post-secondary, community, and industry representatives;
Work closely with distributed learning schools to improve access for rural students;
Work closely with regional colleges to create hands-on opportunities in college programs on the college campus;
Work closely with teachers overseeing Work Experience, Secondary School Apprenticeship, and ACE-IT programs to help students access these programs;
Organize industry tours for both elementary and secondary students;
Meet and talk to students about career opportunities, with particular focus on high-demand LNG occupations;
Work closely with new or existing partnership projects to create hands-on learning opportunities for students;
Provide district staff support to identify 'hidden apprentices'; and,
Encourage partnerships between elementary and secondary schools designed to provide hands-on opportunities for younger students.
In addition, participating districts are responsible for delivering the following to the Ministry:
A district plan that outlines its approach to increasing enrolments in skills training, particularly in LNG occupations.
A baseline report that describes the current status of the district's career and skills training programs, including Applied Skills programs and courses, Regular events, ACE-IT, Work Experience, Dual Credit participation data, and program staffing levels
A mid-year report that updates the baseline report; provides status information on services delivered; includes success stories; and, demonstrates progress towards achieving a sustainable model.
A year-end report that provides updates to the baseline and mid-year reports, and includes observations and recommendations for improvements to provincial, regional, and local skills training and recruitment strategies.
Interim results will be available in the very near future and final results by October 2015. Watch for more information in future issues of this newsletter.


Meet Jasper Edge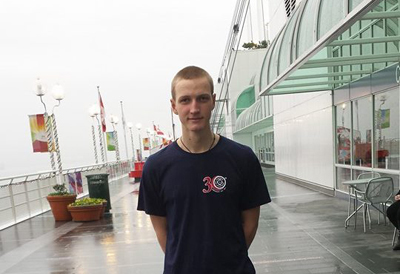 When asked to pass along advice to other students, Qualicum Secondary School student Jasper Edge urges them to develop a passion for what they do. The New Zealand native found his passion in B.C. when he jumped at the chance to develop new skills.
Beginning with woodworking and metal working classes, Jasper soon enrolled in an automotive technician course. From there, he took his passion to the next level, winning the Provincial Skills Regional competition in grade 10 and placing third in grade 11. This year, Jasper has already won regionals in carpentry and is preparing for the provincial competition, taking place in April.
A work experience program at his school gave the aspiring tradesman the opportunity to develop his talents and hone his skills working on a 4,500 sq-ft custom-built home, all the way from the foundations to the finished product. All of these experiences have given him confidence in his abilities and the knowledge that he can succeed. Jasper is now enrolled in the River, Mountain and Ocean School and spends his summer working in construction as part of the Secondary School Apprenticeship (SSA) program.
We love profiling students like Jasper in our newsletter. If you know someone who deserves to be recognized here please drop us a line at educ.skills@gov.bc.ca.


Fashion Machine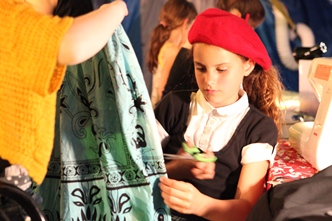 Photo credit: Pamela Bethel Photography
During February and early March, four schools in Greater Victoria participated in Theatre SKAM's Fashion Machine. In collaboration with Makehouse, this program, made possible by grants from BC Arts Council, connects professional artists from the field of textiles, theatre and photography with students to teach the basics of sewing and fashion design. The final stage of the program is a public performance where the students entirely remake select audience members outfits using their newfound skills.
Over sixty students from Tillicum Elementary and École Quadra Schools and over a dozen students from Oak & Orca and Elizabeth Buckley independent schools participated in their own shows. In addition to the basics, the program also helps students gain a better understanding of how global issues and gender barriers impact the fashion industry. Student journals at Elizabeth Buckley reflected unanimously their enjoyment, appreciation, and resounding interest in participating again.
Both Lori Burley, Principal of Tillicum Elementary, and Marilyn Campbell, Principal of École Quadra School, spoke of the excitement, creativity and pride that all students exhibited. Parents were also amazed at how engaged their kids were, with some parents commenting that "they hadn't seen their child this excited about anything before". According to Lori and Marilyn, "this program falls right in line with the new BC's Education Plan. The sessions helped each of the students use their problem solving skills, tap into their creative side, and collaborate with other students."
For more information about participating in a Fashion Machine at your school, please contact Matthew Payne, Artistic Producer at matthew@skam.ca or Max Johnson, Associate Artistic Producer at max@skam.ca.


Applied Skills and Careers Curriculum Update
As part of its work on the provincial K-12 curriculum, the Ministry of Education is reviewing curricular elements related to Applied Skills. The transformation of Applied Skills curricula is timely and needs to respond to concerns raised by the field:
Provincial curriculum is outdated and cannot keep up with trends or local needs
Are not necessarily integrated with learning from other areas
Has tended to separate applied and academic learning
Through each phase of schooling (K-5, 6-9 and 10-12), the focus on applied learning and career explorations will become increasingly specific, focused, and personalized. Possibilities for the three curriculum frameworks include:
Learning standards that focus on problem solving through design thinking, hands on, minds on learning, and the application of technology.
Provide opportunities to explore hands on, minds on learning
Emphasize project-based and inquiry-based learning
Integrate theory and practice, various subject areas, and academic and applied learning
Use design thinking, in conjunction with technology, to solve real world problems
Develop an understanding of the role and impact of technologies in societies
As a first step, the Ministry of Education will be bringing together approximately 10 focus group members drawn from elementary and secondary teachers, and post-secondary institutions. Reps will discuss what a K-12 Applied Skills Framework should/could look like with a focus on applied learning and career explorations. The teacher group will include representatives from each of the Applied Skills areas (Tech Ed, ICT, Home Economics, and Business Ed), and the Ministry is seeking representation from FNESC and FISA.
Please contact tony.arthurs@gov.bc.ca if you're interested in representing one of these groups in the Applied Skills program area.


New ACE-IT Piping Foundation program offers SD 44 students hands-on experience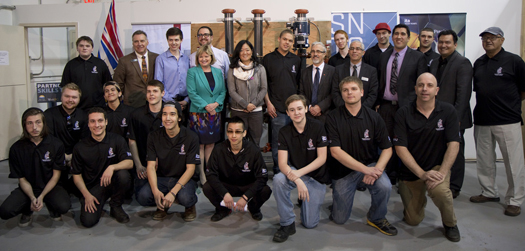 Seventeen students from Mountainside Secondary (SD 44) are getting a head start in hands-on trades training at the Squamish Nation Trade Centre through a new ACE-IT Piping Foundation program. Students will earn hours towards Level 1 certification in three trades: plumbing, sprinkler fitting, and steam/pipefitting. They will also get a real-world perspective on the piping trades through job-shadowing opportunities. Pipe fitters and sprinkler system installers are in the top 60 of projected in-demand occupations to meet future labour force needs.
The pilot project was made possible through a B.C.'s Skills for Jobs Blueprint partnership involving the Squamish First Nation, the Industry Training Authority, Kwantlen Polytechnic University, School District 44, and the private sector.
If you want more information, you can contact John McGowan, District Principal, Enhanced Programs and Academies, at School District 44 by phone (604-903-3453) or email (jmcgowan@sd44.ca).


Build it @ your Library this Summer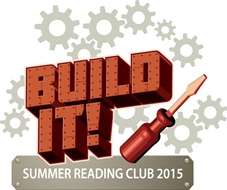 This year's Summer Reading Club,"Build it", is just the ticket for students who like to work with their hands.
Set against a landscape of building and crafting materials, two robots (and their little dog, too!) are equiped with everything they need to build a summer full of projects that lead to exciting adventures! Summer Reading Club is a reading incentive program helps kids to keep reading and have fun through the summer. Makerspaces, Lego projects, building contests, and creative arts programming will inspire kids to create all while encouraging and celebrating summer reading.
Learn more at http://bcsrc.ca/


Updated Ministry Contact for Sending WorkSafeBC Student Injury Reports
WorkSafeBC Student Injury Report claims should now be sent to Tony Arthurs by email, mail, or fax.
Email: tony.arthurs@gov.bc.ca
Mailing Address: PO Box 9887, STN PROV GOVT, 4th Floor, 620 Superior St. Victoria BC V8W 9T6


Peace Energy Week Invitation
Know a grade 12 student interested in how energy is created and conserved? Peace Energy Week, which runs May 3-9 and May 24-30, will give students the opportunity to explore the Peace region, tour regional energy dams and wind turbines, and get certified in H2S Alive Safety Training.
Click on the link below for more information or contact Brian Campbell at bcampbell@prn.bc.ca.
Read more


Delta Trades & Technical Career Fair
The third annual Delta Trades & Career Fair will be held on April 30 (9am-8pm) at the Sungod Recreation Centre located at 7815 112 Street, Delta. Attendance during the day is limited to local Grade 7 and 10 students and school staff, but all are welcome between 3-8pm.
The career fair, started by Mayor Lois E. Jackson in 2013 to inspire students to pursue a variety of career options in the trades and technical areas, features show stage demonstrations, prizes, and over 100 interactive exhibits.
Event details are available online at www.delta.ca/careerfair