Edition:
Resources
Top News by Sector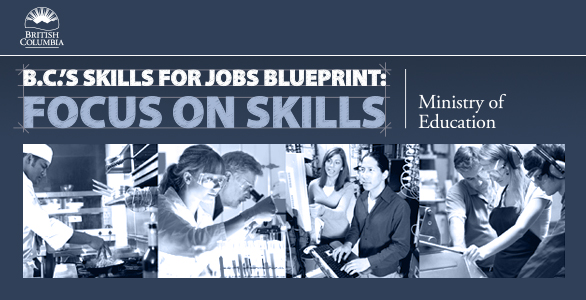 New Superintendent Will Focus on Graduation and Student Transitions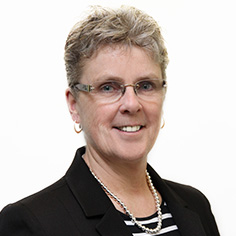 The nature of learning is changing. The Ministries of Advanced Education; Jobs, Tourism and Skills Training; and Education are working together to ensure a seamless delivery of education and skills training from high school right through to the entry in the workplace. A seamless education sector will allow students to achieve their best, whichever pathway they choose.
The Ministries of Advanced Education and the Ministry of Education recently appointed Jan Unwin as the new Superintendent of Graduation and Student Transitions to help with this important task. Jan is well known and respected throughout the education system for her work as an innovative elementary and secondary principal, assistant superintendent and superintendent in the Maple Ridge-Pitt Meadows school district. During her term as superintendent, the district was recognized nationally for such innovations as their environmental school, cyberschool and the iPod Literacy Project.
Please join us in welcoming Jan to her new role.


Larry's Blog: The Power of Partnerships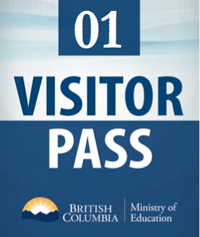 By Larry Espe, Superintendent of Careers and Student Transitions
Recently I walked over to the Advanced Education building to try out my newly configured security pass. It worked. I was able to take the elevator up to a third floor meeting without having to sign-in and be issued a "visitor's pass." This might not sound like a big thing but to me it is very symbolic of the partnerships that are emerging where once there were obstacles. I see the same thing happening in our schools.
Please read the rest of Larry's post at http://engage.bcedplan.ca/2014/02/the-power-of-partnerships/. Comments are most definitely welcome!


Discovering the Trades at Guildford Park Secondary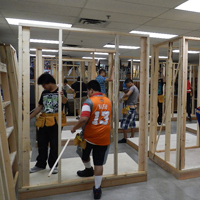 Two of our staff were invited to Guildford Park Secondary School in Surrey (SD 36) recently to see their Discover Trades program in action. When the program was first announced in April 2013, only six students signed up for it. To drum up more interest, staff placed a collection of tools in a room and toured classes of students through. They explained to the students some of the skills they would learn in the program if they signed up. When the tours were done, 36 students were interested. And they've made some cool stuff!  Read more


Student Profile: Keegan Castle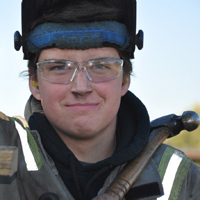 Keegan Castle is a Grade 12 student at A.L. Fortune Secondary School in Enderby, BC. When he was in Grade 11, Keegan enrolled in the Industry Training Authority (ITA) Secondary School Apprenticeship and ACE-IT programs. These programs allowed Keegan to complete his Welding C ticket through Okanagan College in one semester of his Grade 11 year and his academic requirements towards high school graduation in the other. Keegan continues to register all his welding hours, and is now enrolled in Welding B at Okanagan College for the second semester of Grade 12. Keegan will not only meet the Ministry of Education graduation requirements, he will have his Welding B ticket and will be very employable as he works toward getting his A ticket.
Keegan has found his passion in the trades and has got a jump start on his chosen career while still in high school. His future looks bright!


Skills and Trades Planning Session at the Ministry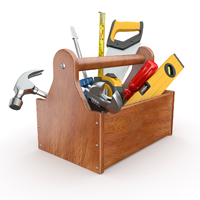 The Ministry of Education recently hosted a two-day planning session with career educators from school districts across B.C. These educators are passionate about trades training and bring years of experience, innovation, expertise and resources to the field.
The purpose of the planning session was to build a framework for a new web "toolkit" to help educators or school districts create career skills and trades transition programs in their region. Watch for updates on this toolkit in future editions of this newsletter.


Sheep to Chapeau
The Maker Movement is alive and well at the Coast Mountain Academy at Brooks Secondary School in Powell River where students recently made hats (chapeaus) completely from scratch. From shearing the sheep, carting and dying the wool, and finally knitting a chapeau, students traced the relationship between the environment, resources, consumer products the global economy and themselves.
Hats off to these resourceful students!


Maker Day Toolkit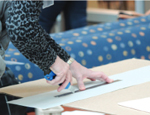 Interested in planning and hosting a Maker Day at your school but not sure how to go about it? Check out this great how-to resource from UBC Okanagan's Innovative Learning Centre and the Industry Training Authority:


Canfor Elementary Trades Program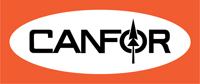 The Canfor Elementary Trades Program is a new partnership between Canfor Forest Products, the College o f New Caledonia (CNC), and School District 57 (Prince George). Beginning February 7, selected Grade 7 students from the district began a 10-week program of basic carpentry and electrical skills at the college.
The Canfor Elementary Trades Program focuses on at risk students in the district to expose them to a potential future career in a skilled trade. For more information on the program contact Nevio Rossi at NRossi@sd57.bc.ca.


In the News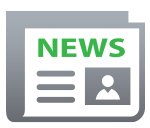 Skills shortages reflect Canadian-made barriers
http://www.troymedia.com/2013/11/12/skills-shortages-reflect-canadian-made-barriers/
Okanagan College first in the province to offer expanded heavy mechanical trades program
http://www.okanagan.bc.ca/Campus_and_Community/employees/publicaffairs/news.html?BlogEntryID=34445
Northwest Community College Provides Skilled Workers to Expand BC's Transportation Capacity
http://www.bccolleges.ca/college/nwcc/2013/11/5612
B.C. Economy Expected to Take Off
http://www.bcbusiness.ca/natural-resources/bc-economy-expected-to-take-off
Skills Bridge Research Project
http://www.vernonmorningstar.com/community/241871001.html
Shop classes are the way forward: Kenney
http://www.sunnewsnetwork.ca/sunnews/politics/archives/2014/01/20140123-125748.html
89 BC high school seek $8.9 million to update skills training facilities through Project Shop Class
http://constructionfoundationbc.ca/20140206release/


Calendar of Events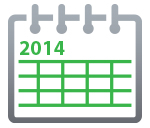 Feb 19-20:
Miners, Explorers & Educators Workshop: Kamloops
Contact: Sue Clark (psclark@gmail.com)
Feb 28:
Skills Canada BC Regional Competition: Cariboo
Thompson Rivers University
Contact: Alan Green (green@tru.ca)
March 1:
Skills Canada BC Regional Competition: Central Lower Mainland
Samuel Robertson Secondary
Contacts: Rene Ragetli (iltegar@shaw.ca); douglas park (dpark@sd38.bc.ca)
March 5:
Skills Canada BC Regional Competition: North West Lower Mainland
Vancouver Community College
Contact: Rene Ragetli (BC@skillscanada.com)
March 6:
Skills Canada BC Regional Competition: Upper Fraser Valley
University of the Fraser Valley
Contact: Patti Tebbutt (patti_tebbutt@sd34.bc.ca)
March 7:
Skills Canada BC Regional Competitions:
March 12:
Skills Canada BC Regional Competition: Island North
North Island College
Contact: Randy Grey (randy.grey@sd71.bc.ca)
March 28:
Skills Canada BC Regional Competition: Island South
Camosun College, Pacific Design Academy
Contact: Kelly Betts (bettsk@camosun.bc.ca)