Edition: Focus on Skills February 2015 newsletter
Resources
Top News by Sector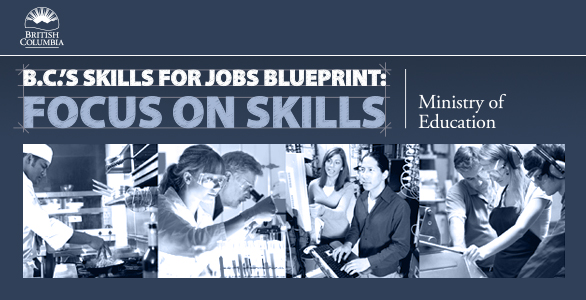 Superintendent's Message - February 2015
While taking part in School District #39 (Vancouver)'s annual "ACE-IT Bus Tour for Educators" recently, I was introduced to a student named Cole. Cole is in the Auto Service Technician program at Britannia Secondary.
Cole is an "A" student who has always done well at school. His dad (a dentist) and his mom (a lawyer) felt that the obvious path for him was university and a traditional academic degree. However, Cole was able to convince them that his future lay in the automotive industry. He promised his mom he'd also complete at least one year of university, so he plans to return to university in an automotive engineering program after he earns his Red Seal as an automotive service technician. (Most people are unaware that after earning a bachelor's degree in the field, a person may go on to become a Master of Science in Automotive Engineering.)
Students who enter university engineering programs directly after high school graduation are not as likely to earn the "hands-on" credibility and experience that Cole will have by the time he accepts his first job. Cole knows that. He is a great example of a student who, along with his parents, was well informed by a teacher and district career educators. More creative and informed conversations like those Cole was able to have with his mom and dad will help to put students on pathways to careers that they are interested in and passionate about.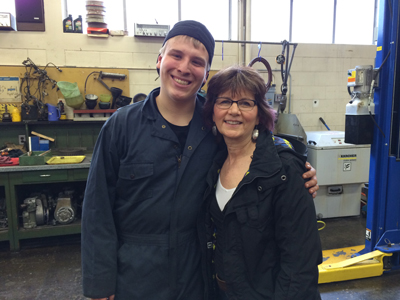 We produce this newsletter in the hopes that it will provide you with inspiration and ideas for how to help kids like Cole find their right path. If you have suggestions for how we might do that better we'd love to hear from you. And if you have stories that you'd like to contribute for future issues we'd love to hear about that too. Please drop us a line at educ.skills@gov.bc.ca with your suggestions. Or, if you see me in your district in the near future, please come tell me your story. I'm always happy to chat.

Larry Espe,
Superintendent, Careers and Student Transitions
Ministry of Education


February Intake of ACE-IT Program Course Claims

One of the commitments in B.C.'s Skills For Jobs Blueprint is to double the number of ACE-IT and other apprenticeship program seats to 5000 over the next two years. This will increase student choices and encourage more students to pursue skills and trades training.
To help meet this commitment, the Ministry of Education is providing funding for additional ACE-IT enrollment beyond the traditional single intake period at the beginning of the school year. Standard (regular, public) schools wishing to claim some of this funding must submit their information to the Ministry on or before March 4, 2015. The collected information is critical for proper funding allocation to school districts. Visit the links below for more details.
The Ministry has sent out instructions and forms to data collection contacts in each district. Please contact Kathy Cordner at kathy.cordner@gov.bc.ca if you have any questions about this collection.


Career Zone: Mining
A draft version of
Career Zone: Mining
is now available for review. A Career Zone is a group of courses, certifications, and work opportunities that BC high schools can develop to help students in Grades 11 and 12 get ready to pursue a career within a particular industry while still meeting the provincial requirements for graduation. Click on the link below to review the draft:
Career Zone: Mining - Helping High School Students Prepare for a Career in the Mining Sector
Please contact Robert Lazar at robert.lazar@gov.bc.ca if you have any comments or suggestions on this document.


LNG Corridor Skills and Careers Project (Shoulder Tappers)
As mentioned earlier in this newsletter, the BC's Skills for Jobs Blueprint includes a commitment to increase the number of students enrolled in ACE-IT programs and other skills and trades training programs. To help with this, the Ministry has contracted 12 northern school districts along the LNG corridor to employ recruitment specialists and career coordinators. These "Shoulder Tappers" as they are informally called in the ministry, work with stakeholders to ensure Aboriginal students have equal access to programs, promote access and awareness of trades programs, create hands-on opportunities in college programs, meet and talk to students about career opportunities and much more! Watch for more information on the Shoulder Tappers in future issues of our newsletter.


B.C. Dogwood Planner, 2015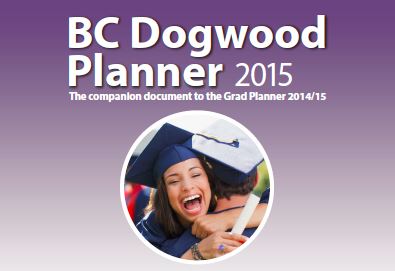 Are you getting questions from your Grade 12 students yet about graduation? The BC Dogwood Planner, 2015 might help. This document addresses the top questions from students in their graduation year on things like accessing exam results, getting transcripts, and how to apply to post-secondary institutions. Download a copy of the Dogwood Planner here:
http://www2.gov.bc.ca/gov/DownloadAsset?assetId=591FF4D8767C417FBB505DA8847D83CE
If you have any comments or suggestions on how to make the Dogwood Planner better, please send them to student.certification@gov.bc.ca.


My Blueprint Builder Connects British Columbians with Skills-Training Information
British Columbians exploring career options or helping their children map out their futures have a pair of new online tools available to help them via WorkBC.
My Blueprint Builder is a one-stop career planning tool that connects people with skills-training information, local job-market background, and financial-aid options throughout the province. My Blueprint Builder allows users to personalize a skills-training plan and build their own personal online Blueprint profile including ideas on where to go for training and what kind of financial aid might be available. Users can save their profile and share My Blueprint Builder on social media or via email.
For the undecided, the Career Compass tool includes a short quiz that will suggest three industries and five careers based on answers. It also analyzes the latest local labour-market data indicating what jobs are in demand in what regions. Access these learning activities to help grade 9/10 students explore career options and grade 11/12 students to confirm their career transition plans.
My Blueprint Builder and Career Compass are two of the latest actions items completed to meet commitments made in B.C.'s Skills for Jobs Blueprint.


Provincial Awards Program Under Review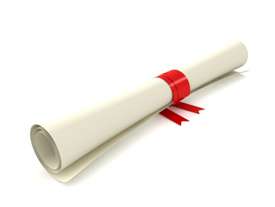 For the next five weeks, the Ministry of Education encourages all British Columbians to provide feedback on how to restructure the
Provincial Awards Program
. We recognize there are many different paths students take to earn a Dogwood Diploma and we want our scholarships and awards to reflect new forms of achievement that lead to graduation – including those in the skills and trades sector. As we continue to work towards the objectives in the
BC Skills for Jobs Blueprint
and more personalized learning, we want to hear how we can improve the program to better support students on their journey to post-secondary, skills training and meaningful careers.
Visit engage.gov.bc.ca/scholarships for more information on how you can have your say.


Meet Wendy Gilmour
High school educators are known for encouraging youth to achieve traditional expectations. Not Wendy, the Apprenticeship Facilitator for the Vancouver School Board. Wendy wants teenagers to challenge the norm - to think about their future and decide where they want to be in 5 or 10 years. Then she designs creative ways for students to forge a path to their goals.
Wendy supports students in their passion for trades, even when teachers and parents, and even the broader community in which they live, may not. She does more than think outside the box - she constructs a virtual one-of-a-kind box for every youth she encounters. Wendy supports young men and women, including School District #39 (Vancouver)'s significant Aboriginal and immigrant population ­ to achieve career goals focused on a passion for hands-on learning, specifically through trades and apprenticeship. Ian says, "Wendy understood I was having challenges in school, but she knew I could make it with help. She looks at alternatives and finds a way. She treated me as an adult and let me make my own choices. When teachers, counsellors and administrators said it wouldn't work, Wendy said let's find another way. She never gave up on me."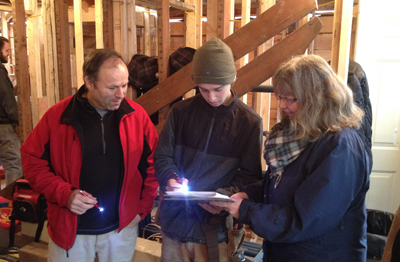 Kerstin shares that the typical academic curriculum was not motivating her son. Wendy met him and saw in him a love to work with his hands ­ creating, fixing, and seeing how things worked. She recognized the potential to nurture skills that would open a world of possibilities and a life-long love for employment in a trade ­where his giftings were valued. "The time she invested in our son," Kerstin said, "was just a glimpse into the time and desire she has for all youth ­ girls or boys."
Wendy is an unsung educational hero. If you have someone in your district like Wendy who you'd like us to profile in this newsletter, please let us know!


Recap of ITA Youth Day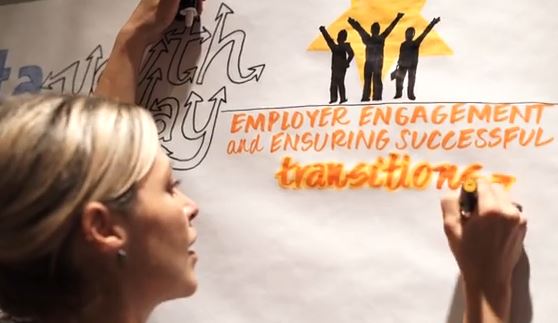 The Industry Training Authority (ITA)'s 9th Annual Youth Day was held on Wednesday November 26th at the Four Seasons Hotel in Vancouver. The day brought together many key stakeholders including school districts and post-secondary institutes to discuss ways to better engage employers and ensure successful transitions for students. Over 160 people attended this year's event. Were you one of them?
For a full recap of the ITA Youth Day, including photos, videos, and presentation slidedecks, visit http://www.itabc.ca/events/youth-day.


Ministry Contact Information for Sending WorkSafeBC Student Injury Reports
If one of your students is injured on a school-approved and unpaid work-experience placement at a standard worksite, you must submit a copy of the WorkSafeBC Injury Report (Form 7) and the Student's Work Experience Agreement (pp. 27-28
here
) to the Ministry of Education as soon as possible. We encourage you to scan and email, or mail, these forms to us for processing but faxed copies are acceptable as well.
WorkSafeBC claims should be sent to Di Byrne:
Email: di.byrne@gov.bc.ca
Fax: (250) 356-8334
Mailing Address: PO Box 9887, STN PROV GOVT, 4th Floor, 620 Superior St. Victoria BC V8W 9T6


B.C. Building Trades Council - Tradecards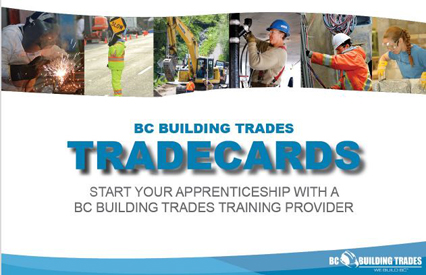 The BC Building Trades Council has developed a handy resource tool for teachers with information about twelve of British Columbia's most in demand trades. The Trade Cards include information on the types of work involved for each trade, skills and abilities, apprenticeship training, high school pre-requisites, and contact information for the training program. A digital version of the Trade Cards can be found on their website at:
http://www.bcbuildingtrades.org/tradecards
The BC Building Trades has printed 350 free Trade Card packages they would like to mail to high schools with a shop program or related trades/career education component for instructors and advisors to use. If you would like more information, contact Brynn Bourke at bbourke@bcbuildingtrades.org.


In the News
Students Retool for Trades Careers
Eleven students in School District 67 (Okanagan Skaha) have just completed a 12-week program that gave them a taste of what it takes to be a tradesperson. During the School 2 Work Through the Building Trades program, the high school students learned the basics of jobs like carpentry and plumbing, brushed up on math, earned first-aid and other safety certificates, and mapped out plans to get into the workforce.
http://www.pentictonwesternnews.com/community/289977051.html
New Year: Get Trained for the Top 60 High-Demand Occupations
If you're helping students choose a first career, the 2022 Labour Market Outlook, student aid funding, and new supports such as the online Trades Training Seat Finder and the expanded BC Access Grant are must-have resources.
http://www.newsroom.gov.bc.ca/2015/01/new-year-get-trained-for-the-top-60-high-demand-occupations.html
Make Space for MakerSpace
Kevin Amboe, a Grade 6 Teacher at David Brankin Elementary, is a big supporter of MakerSpace. Read more about his MakerSpace initiative on the ERAC website.
http://www.bcerac.ca/news/article.aspx?q=it%E2%80%99s-time-to-make-space-for-makerspace!&ID=5871
Canada Apprentice Loan
Prime Minister Stephen Harper was in Delta recently to announce an apprentice loan program aimed at getting more young people into trades. The Canada Apprentice Loan offers interest-free loans to help registered apprentices with the cost of their training.
http://www.delta-optimist.com/news/harper-announces-apprenticeship-loans-during-stop-in-delta-1.1708178
Provincial Trades Program Extended
Government is extending the B.C. Training Tax Credit program for an additional three years to the end of 2017, providing refundable income tax credits for B.C. apprentices and their employers.
http://www.vernonmorningstar.com/business/287362091.html
High School Robotics Program Goes Beyond the Textbook
A new school program in east Vancouver has students building machines ranging from cranes and catapults to mock Mars rovers.
http://www.vancouversun.com/technology/High+school+robotics+program+goes+beyond+textbook/10775728/story.html


Calendar of Events
February 3-4: LNG Regional Seminar and Find Your Fit Tour, Kamloops.
February 20: Maker Day, Hope Secondary School. Contact: Karl Koslowsky (Vice Principal), kkoslowsky@sd78.bc.ca, 604-869-9971
February-March: Skills Canada BC Regional Competitions (13 locations). http://www.skillscanada.bc.ca/neweventdates.aspx
April 7-8: B.C. Career Fair, Vancouver Convention Centre, http://bit.ly/1zAoCDo. 1-855-863-1797
April 15: Provincial Skills Canada BC Competitions, TradeX, Abbotsford. Phone: 604-432-4229 Email: bc@skillscanada.com
May 27-30: Skills Canada National Competition, Saskatoon, SK. http://skillscompetencescanada.com/en/programs/skills-canada-national-competition/