Edition: Focus on Skills June 2015 newsletter
Resources
Top News by Sector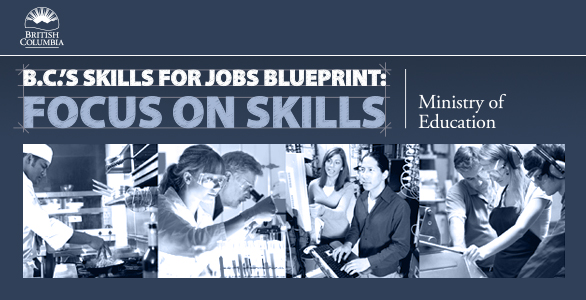 Superintendent's Message - June 2015
In May, Tim Winkelmans and I had the pleasure of attending a "Regional Career Education Gathering", hosted by Steve Simon and Mark Marino in Salmon Arm. It turned into an amazing sharing session where each district presented stories and pictures of the hands-on, real world, authentic and engaging learning experiences that they provide to their students. We heard about career "spotlight" days, a new trades center, "building buddies", forestry programs, an "energy tour" to the Peace Country, learning to code with Code67.ca, life-sized Jenga, and more. It also became obvious to everyone that sharing successes with one another is extremely important.
By collaborating, learning and growing together, we can provide more students with the awareness, exposure, and, most importantly, the experiences that will help them to find a career best suited to them as individuals. Or, as some would say, to help them "find their purpose."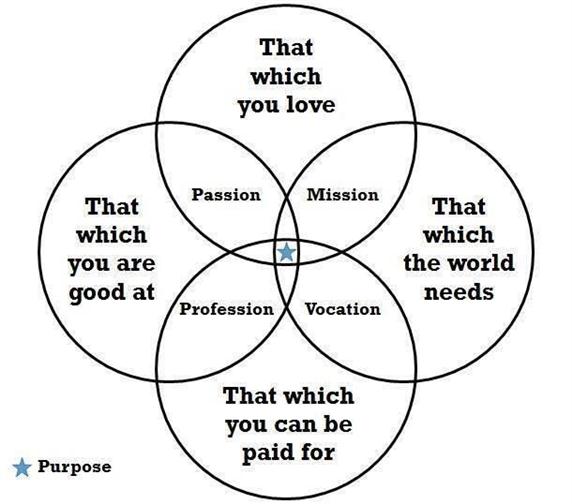 Please share your promising and innovative practices by any means you can. Short descriptions along with pictures or video taken on a smart phone are a great start. I encourage you to join the Careers Program "Twitter" network and follow and/or submit using the #skills4bc hashtag.
In my opinion, careers programs, and the optimal (intergenerational, interdisciplinary, engaging…) learning activities being co-created by them, are at the forefront of the education transformation agenda. By honouring the power of hands-on learning, and its capacity to turn "knowledge" into "understanding", we will better meet the needs of all students in our care.
Just sayin'.

Larry Espe
Superintendent, Careers and Student Transitions
Ministry of Education


Public project contractors required to sponsor apprentices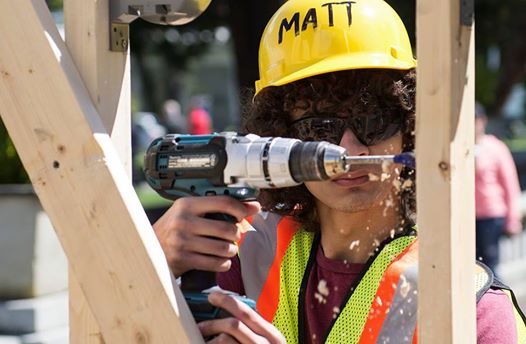 Youth apprentices will be more visible on B.C.'s large infrastructure projects in the near future. Beginning July 1st, 2015, contractors on major public construction projects over $15M will be required to sponsor apprentices throughout the lifecycle of the project, and final payment won't be made until the contractors have reported on the progress. As the need for skilled tradespeople grows alongside the number of LNG projects, this policy will go a long way to meeting that demand. Read more about it here: http://www.newsroom.gov.bc.ca/2015/05/public-project-contractors-required-to-sponsor-apprentices.html


YES 2 IT Appeals to a Wider Audience
The Youth Exploring Skills to Industry Training (YES 2 IT) program is a joint initiative between ITA and the B.C. Ministry of Education designed to create awareness of trades and trades programs. The program offers up to $4,000 to school districts for experiential events. While the main audience has been younger students, the audience focus has now been increased to inspire new audiences. Employers, educators and parents are now included in the audience focus for the YES 2 IT funding.
As well, there is an increase in flexibility, with the ages of students, and opening the events to other audience groups to increase trades awareness.
Application Forms and Guides can be found HERE. For more information, contact Lisa Ayton at layton@itabc.ca.


Canadian Tire Collaboration with ITA & School Districts
Canadian Tire (CT) Automotive Service Centres in B.C. are now collaborating with the Industry Training Authority (ITA) and school districts in B.C., to respond to the needs of Secondary School Apprenticeship (SSA) students, Accelerated Credit Enrolment in Industry Training ( ACE-IT) graduates, and students interested in the automotive field.
Canadian Tire has been in the Automotive "business" since 1923. As well as being Canada's largest retailer, it services over 10,000 cars a day throughout Canada, and it has over 50 service centres throughout BC. Career District Professionals can now reach out to local Canadian Tire Store Managers to meet and discuss their needs for job shadowing and SSA placements as well as general career needs, such as attending a career fair or providing a tour of their shop facilities.
While there were over 287 registered Auto Service Tech (AST) ACE-IT students this year, there were just 66 registered AST SSA Students. With this new collaboration, many more students may be able to become AST SSA students, an important part of continuing an apprenticeship.

ITA's Apprenticeship Advisors will assist schools in supporting these employer connections and reporting back to ITA on the progress. Students will complete Canadian Tire Satisfaction Surveys after a few weeks of employment or work experience using an online anonymous survey. A mid-term report back of the experiences will take place in January 2016 and will be shared with school districts.
We are excited about this new collaboration, and hope to work on bringing new employer collaborations with ITA and school districts. We also welcome district recommendations for new employers. Please email Lisa Ayton, ITA's Youth Outreach Lead, with any questions, or read more about it here: http://www.kelownacapnews.com/business/306300501.html


CES conference in November
Mark your calendar! The Career Education Society (CES) is hosting its 38th annual conference November 23rd and 24th, 2015 at the Four Seasons Hotel in Vancouver. This year`s theme, "Equipping Your Career Toolkit," promises to inform and inspire educators with insights from across the province.
The conference organizers are delighted to announce that Cathy Campbell and Wade Davis are the keynote presenters. Have you toured the new BCIT Motive Power Centre of Excellence campus? Here's your chance. Find current information HERE and expect further information to be added to the website as the conference date approaches.


Shoulder Tappers and Trades Training
Training? Yes! Career? Yes! Apprenticeships? Yes!
Two of the ongoing challenges and frustrations experienced by district and school-based Career Coordinators across British Columbia are finding (1) available training seats in post-secondary institutions, and (2) employers who are willing to take on school-aged men and women as apprentices, train them, and follow up with the necessary paperwork. For Career Coordinators, these challenges mean lots of research, networking, and pre-apprenticeship training to make sure students are ready for the job site or post-secondary training.
In recognition of these challenges, the Ministry of Education continues to work with school districts to increase their ability to identify and engage local employers willing to provide work placements for apprentices. One of the Ministry's initiatives this school year addressed this challenge: the LNG Corridor Skills and Careers Project, often referred to as the 'Shoulder Tappers' project, provided 11 districts along the Liquid Natural Gas (LNG) corridor the support and seed money to hire recruitment specialists and career coordinators to provide on-the-ground support in making connections with local community agencies and potential employers.
By the mid-way point of the project, the 11 school districts had made inroads in creating the connections with local businesses and post-secondary institutions that will result in future apprenticeship opportunities. Each district reported at least two new partnerships. Noteworthy among these are Bulkley Valley (SD 54) and Peace River South (SD 59). Bulkley Valley has six confirmed partners (Northwest Community College, PIR/CANFOR/COFI, HyTech Drilling; BV Electric – Project Power, SkillsBC, WorkBC) and nine evolving partners in the electrical, mining, forestry, oil and gas trades. Peace River South has four confirmed partners (Northern Opportunities partners, Northern Lights College, Industry Training Authority, Skills BC) and five evolving partners in the oil/gas trade.
In addition, Nisga'a (SD 92) secured $300,000 for the district to modernize its shop through their Shoulder Tapper's ongoing work with the B.C. Construction Foundation. Coast Mountain (SD 82) signed a Memorandum of Understanding with Northwest Community College to provide ACE-IT programming, as well as developing a partnership with the Gitxsan Development Corporation to engage and prepare aboriginal students in the trades.
These connections are laying the groundwork to encourage greater uptake of the trades training opportunities in coming years in forestry, automotive service/technician, electrical, mining, oil and gas, carpentry/construction, and piping (plumbing, steam fitting, gas fitting, and sprinkler fitting). The goal is to help move young people closer to their goal of a promising career in the trades by providing expanded youth apprenticeship exploration, training, and work experiences.
For further information, please contact Tony Arthurs at Tony.Arthurs@gov.bc.ca.


Twitter feed #skills4BC
Follow the exciting events across the province related to skills and trades, tweeted by Larry Espe, the Superintendent of Careers and Student Transitions and endless career counsellors from many school districts. Check it out HERE.



The BC Skills for Jobs newsletter: B.C.'s Skills for Jobs Blueprint
The Ministry of Jobs, Tourism and Skills Training now has its very own eNewsletter, keeping up with the goings-on around the province. Lots of interesting stories and shared experiences from across the province. Click HERE to view the most recent editions.


Shoulder Tapper Monica Strimbold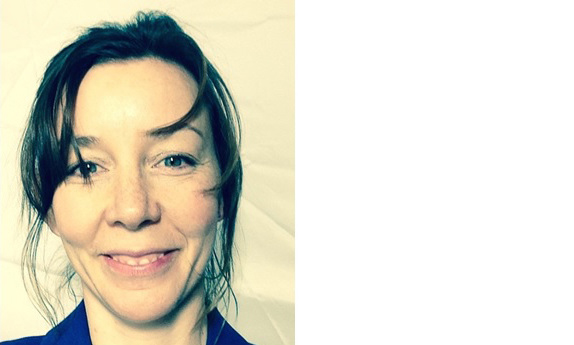 "Follow your passion!" is Ms. Monica Strimbold's advice to her students. She did...and now the English major cum Shop Teacher cum Trades Coordinator for the Bulkley Valley (SD 54) is spearheading the move to create links between students and future employers.

Monica enjoys working with her hands, and in seeing her students emulating the same enjoyment as they engage with trades tools. And when her students return from the ACE-IT Program and let her know that they found it to be a great experience, she knows that she has succeeded in helping them find their fit.

Taking it to the next level, she wants to create more work experience opportunities for her students. So, following a suggestion by Doug Borden from Northern Opportunities, Monica used hospitality to engage superintendents and potential employers such as Canfor – she invited them to a luncheon catered by students from the culinary arts program. The intent was to encourage dialogue, and potentially employment opportunities for students in local businesses.

This is just the beginning of great work by someone who followed her passion, Shoulder Tapper Monica Strimbold.


1 year anniversary of the Blueprint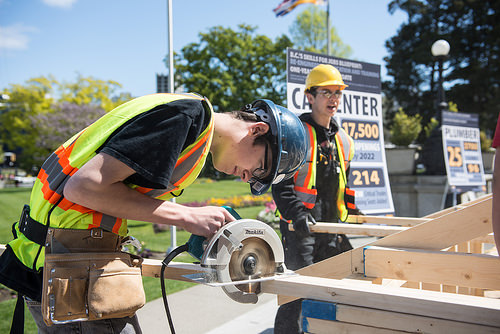 B.C.'s Skills for Jobs Blueprint cross-ministry initiative recently celebrated its one year anniversary. The Blueprint was launched a year ago to re-engineer education and training systems - from kindergarten through to post-secondary training and beyond. Already nearly 5,000 newly targeted post-secondary student spaces were created over the past year, and another 326 seats have been funded. Read more about it HERE.


Stories to share
Thank you to everyone for the wonderful contributions, short and long, to this newsletter. It is your stories that educate and inspire, so keep them coming, whether the impact is big or small. We look forward to receiving them HERE. Have a wonderful summer and expect more to come in September.