Edition: July 2016 edition
Resources
Top News by Sector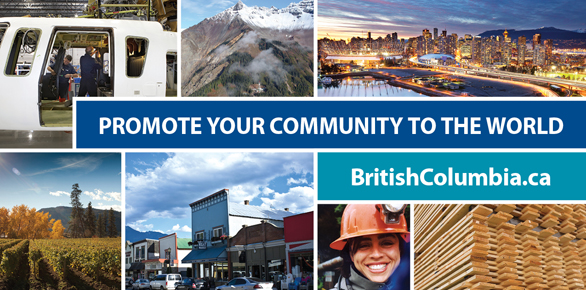 BritishColumbia.ca Website Enhancements
Following a successful roll-out of new features last fall, BritishColumbia.ca — the digital hub for promoting B.C. to the world — continues to evolve.
We're pleased to announce new enhancements developed with communities and investors in mind. Thanks to all who have provided input along the way. New features include the ability to now:

1. Subscribe to new opportunity alerts
Investors, community and government representatives can now subscribe to a custom weekly summary of opportunities delivered via email, based on specific criteria such as sector or location.
2. Instantly print or email a community profile PDF
You can now easily email or print a formatted profile of any community, regional district, or First Nation, which can then be used for delegation packages or one-to-one meetings.
3. Export Community Statistics into Excel
Detailed community statistics such as demographic, labour force and community data can now be downloaded into an Excel spreadsheet to allow investors to more readily analyze and compare data offline.
More information describing how and where to access these new features can be found here.


BritishColumbia.ca by the Numbers
Online visibility continues to grow. This past year, BritishColumbia.ca attracted over 172,000 site visitors with nearly 600,000 page views. Of note, Opportunities and Communities pages are by far the most popular areas of the site. The site appears at the top of search results for a number of keywords including "bc trade and investment", "opportunities bc" and "invest bc", which are among the most popular terms in driving site traffic.
The USA is the most popular source for international site traffic, while Japan, India, China, and South Korea are the other notable sources of international visitors in that order. Traffic from the USA increased by over a third this past year.
These figures reflect how the site has become an effective tool in helping raise the visibility of B.C. communities online in support of economic development.


Introducing your Community Coordinator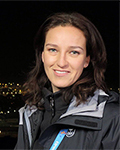 If you have any questions or suggestions regarding BritishColumbia.ca or to schedule a one-on-one demo of the website's capabilities, please feel free to contact Irina Richardson by email or by phone: (604) 318-2899.
As the team's new Community Coordinator, Irina has access to the back-end of the system and she can help you navigate through your community profile and opportunities in your region. With more than five years' experience in export development and investment attraction, Irina looks forward to working with communities across B.C. in helping them take advantage of the BritishColumbia.ca site to further economic development.