Edition: International Day of Older Persons
Resources
Top News by Sector


National Seniors Day
On June 17th, 2010, the House of Commons unanimously passed Bill C-40 An Act to establish a National Seniors Day to recognize Canadian seniors on October 1st each year. This day, which coincides with the United Nations International Day of Older Persons, will celebrate the past, present and on-going contributions seniors have made, and continue to make, in our communities. Bill C-40 is currently being considered by the Senate.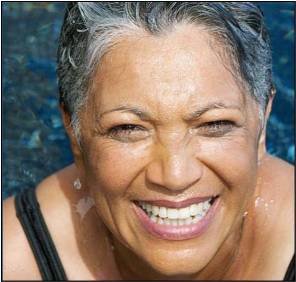 Should you wish to celebrate seniors on this day, visit www.seniors.gc.ca, where you will find an online toolkit with event ideas, and a printable poster and postcard. Whether you are planning something special for an individual or for a group, you will find suggestions to help you get started. Feel free to pass these resources on to your friends, family and colleagues.
This day is an opportunity for us to thank older British Columbians who helped build our country. Please join us in celebrating BC seniors!


Minister's Message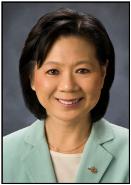 On October 1, please join me in celebrating International Day of Older Persons. This day of recognition provides an opportunity for us to acknowledge and honour the contribution that seniors and Elders make in our communities and our province.
Recognition is important, but recognition alone is not enough. It must be accompanied by concrete action to ensure seniors have the supports they need to live healthy, active and engaged lives. The age-friendly communities initiative describes key features of an age-friendly community, including outdoor spaces and public buildings that are pleasant, clean, secure and physically accessible; public transportation that is accessible and affordable; opportunities for participation in leisure, social, cultural and spiritual activities with people of all ages and cultures; and, community support and healthcare tailored to seniors' needs. Here in British Columbia, we are working with communities to build these supports.
For example, Maple Ridge recently became the first pilot community in BC to launch Community Action for Seniors' Independence (CASI) services for seniors. CASI is a unique partnership between the United Way of the Lower Mainland and the Ministry of Healthy Living and Sport that is testing innovative program models for providing independence supports for seniors in five pilot communities. These supports include services, such as housekeeping, transportation and yardwork, that will help seniors remain living independently in their own homes and communities. CASI independence support services will soon be available in the remaining four pilot communities: the Newton area of Surrey, the Renfrew-Collingwood area of Vancouver, Dawson Creek and Osoyoos.
This project is just one of the ways the Government of BC is supporting older adults in British Columbia and working towards a society that includes and values British Columbians of all ages. Please visit our website at SeniorsBC.ca to find out more about what the provincial government is doing for BC seniors and their families.
Hon. Ida Chong, Minister of Healthy Living and Sport