Edition: October 2011
Resources
Top News by Sector










Parliamentary Secretary's Message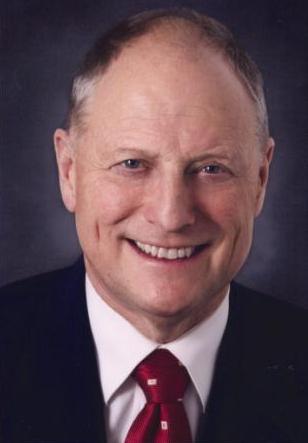 There's a lot of buzz about seniors these days. The 2011 BC Seniors Games in August drew crowds – as well as senior athletes and volunteers – from across the province to the beautiful West Kootenay area. In September, when local government representatives gathered in Vancouver for the Union of British Columbia Municipalities (UBCM) annual convention, they discussed how communities could adapt to better support our aging population. And, once again, the first of October provides an opportunity to celebrate the International Day of Older Persons and, here in Canada, the first National Seniors Day.
That's why it's a particularly exciting time for me to take on the role of Parliamentary Secretary for Seniors. As a parent and grandparent myself, I know that seniors and Elders, in all their diversity, are an important part of strong, healthy families and strong, healthy communities – and I look forward to working with the Minister of Health and our government and community partners to continue promoting healthy, active aging for all British Columbians.
Yours truly,
Ron Cantelon
Parliamentary Secretary for Seniors to the Minister of Health


Active Aging Tip
Being physically active doesn't just mean playing sports. Start off by adding more activity to your daily routine. If you drive to work, try parking a few blocks from the office. Change your weekly coffee date with friends to a walk (you can put your coffee into a To-Go cup!). Healthy Families BC


35th Annual BC Elders Gathering
Qepóthet te Mestiyexw – "Bringing People Together"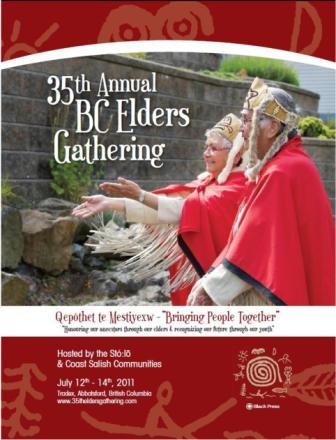 The 35th Annual BC Elders Gathering was hosted by the Stó:lo and Coast Salish Communities, July 12-14, 2011, in Abbotsford. The Gathering is an opportunity to honour and celebrate Elders, and gives Elders a chance to socialize, share cultural teachings, and make connections with youth and other community members. Over 4,000 Elders from communities across the province traveled to Abbotsford to take part in this year's Gathering.
The Elders Gathering is also a time to learn. Speakers, workshops, and display booths presented information on health and wellness, education, safety, residential school settlements, and much more. Among the many speakers and dignitaries at the event were the Honourable Steven Point "Xwe li qwel tel," Lieutenant Governor of B.C., and Her Honour Mrs. Gwendolyn Point "Shoshqelwet."


Do you suffer from chronic pain
or have a chronic condition? There is help!
University of Victoria self-management programs are available across BC to assist you and your family in effectively managing your health. Programs include:
• Chronic Disease Self-management (group or online)
• Diabetes Self-management
• Arthritis and Fibromyalgia Self-management
Contact us today!
Toll Free 1-866-902-3767
selfmanagement@eastlink.ca


Campbell River: Diversity Lives Here
On Saturday, August 13, 2011, the Campbell River Immigrant Welcome Centre hosted its first Diversity Health Fair, with funding from the provincial government's WelcomeBC. The 64 exhibitors at the fair included the Seniors' Healthy Living Secretariat, which distributed government information and resources focused on healthy living for older adults, Aboriginal people, and newcomers to B.C.
The Diversity Health Fair attracted some 850 people from northern and central Vancouver Island communities, providing an excellent opportunity to share information and receive input from hundreds of fair-goers. Seniors' Healthy Living Secretariat staff were also pleased to connect with organizations like the Campbell River Seniors' Centre Society, the BC Elders Communication Centre Society, and the Affiliation of Multicultural Societies and Service Providers of BC (AMSSA).


Volunteer Profile: Helen Henley, Campbell River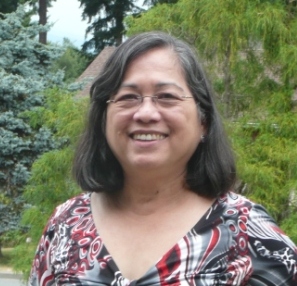 Helen Henley stays active and involved in her community as a volunteer for the Campbell River Multicultural and Immigrant Services Association (MISA) and other non-profits like the Salvation Army. Born in the Philippines, Helen immigrated to Canada in 1967, first settling in Port Arthur, Ontario.
Q. It can be challenging for new immigrants to settle in smaller communities, which typically have less cultural diversity and fewer services than larger urban centres. What drew you to settle in Port Arthur?
A. My husband Cecil drew me to Port Arthur. We met in the Philippines, and we were pen-pals for years before he asked me to come to Canada and marry him.


Upcoming Events:
3rd Annual Seniors Health & Wellness Fair
Nanaimo, B.C.
October 6, 2011
Nanaimo Senior Services Network presents the 3rd Annual Seniors Health & Wellness Fair on Thursday, October 6th from 10:00 a.m. to 6:00 p.m. at the Beban Park Recreation Centre (2300 Bowen Road) in Nanaimo. For more information, call 250-739-5768 or email ellen@nanaimohospitalfoundation.com.

20th Annual Seniors Symposium
Penticton, B.C.
October 19, 2011
South Okanagan Seniors Wellness Society hosts the 20th Annual Seniors Symposium on Wednesday, October 19th from 9:00 a.m. to 4:00 p.m. at the Penticton Trade & Convention Centre. This year's theme is "Volunteering & Healthy Aging". For more information, visit www.seniorswellnesssociety.com.