Edition: Volume 6 Issue 9
Resources
Top News by Sector

Message from Parliamentary Secretary Darryl Plecas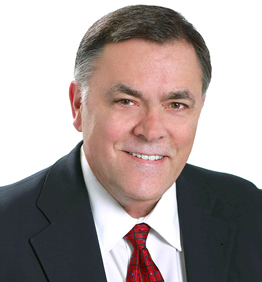 Another year has flown by and the holiday season is here. Many of us will be gathering with loved ones to share in family time and create new memories.
For some people however, this time of year can be a lonely one, whether they are living by themselves, are recently widowed, or have family far away.
Social isolation among seniors is a growing issue. We all know someone – whether it's a friend or a family member - who is at home and can't get out much, if at all. And, it can also be magnified during the holiday season.
In my travels throughout the province, I frequently hear from seniors that independence is important. They also tell me they want to feel included in the community.
I attended an ideas exchange event this month in Courtenay which focused on social isolation among seniors. This informative gathering was attended by numerous stakeholders with a goal of increasing understanding of this issue. Attendees also examined innovative approaches to address the matter, which included an exploration of transportation to support seniors' social inclusion.
A report highlighting the ideas exchange event will be presented to a meeting of federal, provincial and territorial ministers' responsible for seniors, taking place next summer in Victoria.
I was encouraged by the creative ideas and interest of the participants to find ways to address social isolation of seniors in the Comox Valley.
This month provincial funding was also provided for a program that supports Farsi- and Korean-speaking seniors in the Lower Mainland to become more self-reliant. It can be tough to break down language and cultural barriers for new Canadians, and the seniors enrichment program offered by S.U.C.C.E.S.S. helps older adults feel empowered when they are out around town. This is done through basic computer and cell phone classes as well as English language classes.
We know that when seniors are engaged in the community, everyone benefits.
Parliamentary Secretary for Seniors to the Minister of Health
For more information about seniors' services and supports, visit www.seniorsbc.ca.