Edition: Volume 7 Issue 2
Resources
Top News by Sector

Message from Parliamentary Secretary for Seniors Darryl Plecas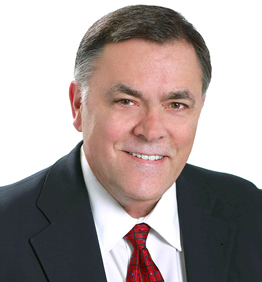 February is here and with it comes a new sitting of the BC Legislative Assembly for another session of debating the issues, including the concerns that matter to seniors.
When it comes to the health and well-being of seniors and their families, I would like to share some news about a great resource that has been updated and is now available.
The 11th edition of the BC Seniors' Guide includes a wide variety of information all in one place, with highlighted sections on services offered for seniors with lower incomes.
This includes Fair PharmaCare; MSP premium assistance; Shelter Aid for Elderly Renters (SAFER), which helps make rents affordable for low- to -moderate income seniors; and the Home Adaptations for Independence program, which provides financial assistance for low-income seniors to renovate their homes. Details can also be found on the provincial bus pass program, which offers subsidized passes to low-income seniors.
The seniors' guide is free and copies are available online at www.gov.bc.ca/seniorsguide or by calling 1 877 952-3181. There is also a new English e-book version for Kobo and Kindle which can be read on tablets, laptops, desktop computers and other devices.
The Chinese, Punjabi and French versions of the new guide will be ready this spring.
I encourage seniors, family members and caregivers to get a copy of this handy booklet so they can have ready access to the information seniors need on everything from housing to healthy living and transportation to taxes.
Thank you,
Darryl Plecas
Parliamentary Secretary for Seniors to the Minister of Health
For more information about seniors' services and supports, visit www.seniorsbc.ca.