Jobs, Economic Recovery and Innovation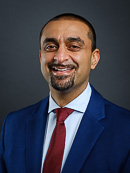 Honourable Ravi Kahlon
Honourable Ravi Kahlon
Read Bio
Contact
Email: JERI.minister@gov.bc.ca
Featured Topics
Featured Services
Newsletters
Honourable Ravi Kahlon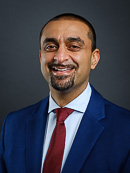 Ravi Kahlon was first elected as a member of the legislative assembly (MLA) for Delta North in May 2017 and was named British Columbia's Minister of Jobs, Economic Recovery and Innovation in November 2020.
He previously served as the Parliamentary Secretary for Forests, Lands, Natural Resource Operations and Rural Development, where he championed the use of mass timber and innovation in B.C.'s forest sector.
As Parliamentary Secretary for Sport and Multiculturalism, he helped restore the BC Human Rights Commission and travelled the province to build an anti-racism strategy.
In public life, Ravi has drawn on the values he learned growing up in Victoria, where he was raised by parents who immigrated to Canada from India. His mother owned and operated a restaurant where she had worked as a prep cook and his father worked in a sawmill. From them, Ravi gained a lasting appreciation of the contribution made by working people and small business to our economy. As Minister of Jobs, Economic Recovery and Innovation, Ravi's first priority has been to support families and communities through the pandemic, and he is working closely with business, workers, First Nations and communities to develop and deliver on a strategy for long-term sustainability, jobs and growth.
Ravi's love for sports and athletic competition has also shaped his outlook. When he was seven years old, his father introduced him to field hockey. A two-time Olympian, Ravi played field hockey for Team Canada at the 2000 and 2008 Olympics. He has competed in more than 25 international sporting competitions. At the Beijing Olympics, 26 of Ravi's family members attended to watch him compete one of his proudest moments. In 2013, Ravi was inducted into the Delta Sports Hall of Fame.
Before he was elected as an MLA, Ravi worked in banking. He moved to Delta, B.C. in 2005, and has been active in the North Delta community for many years as a volunteer on the boards of the Delta Parks and Recreation Committee and Men's High-Performance Field Hockey BC.
Ravi is also a certified coach and mentor to many young people in North Delta. He spends time coaching field hockey and soccer where, just like his father, he is introducing the sport to his young son.