Children and Family Development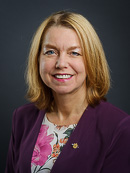 Honourable Mitzi Dean
Honourable Mitzi Dean
Read Bio
Contact
Email: MCF.Minister@gov.bc.ca
Featured Topics
Featured Services
Honourable Mitzi Dean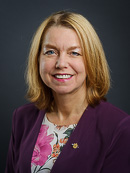 Mitzi Dean was first elected as MLA for Esquimalt-Metchosin, the territory of the Lekwungen peoples, in May 2017. She was appointed Minister of Children and Family Development in November 2020. She is chair of the Cabinet Committee on Social Initiatives and a member of the Treasury Board and the Cabinet Committee on Mental Health, Addictions and Homelessness. In the previous term of government, she served as parliamentary secretary for gender equity.
Mitzi moved to British Columbia in 2005 and was appointed as the executive director of Pacific Centre Family Services Association in 2007. In that role she managed a professional team that served more than a thousand children, youth, families and seniors each year, who were affected by trauma, violence and mental-health issues. Her leadership helped launch a project that built a 15,000-square-foot Centre for Wellbeing and a 100-unit affordable housing complex. She took on many roles on boards and committees, including the board of the Federation of Community Social Services of BC and the Victoria Family Court Youth Justice Committee.
Mitzi's career in community social services, including professional social work, began more than three decades ago. She worked across the United Kingdom from front-line roles to being a national development manager for children's services with the National Society for the Prevention of Cruelty to Children. She has also volunteered in the sector, including running children's programs in a women's transition house and volunteering in a Romanian orphanage.
Mitzi lives in Metchosin with her family.