Citizens' Services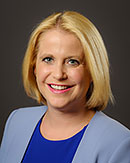 Honourable Lisa Beare
Honourable Lisa Beare
Read Bio
Contact
Email: CITZ.Minister@gov.bc.ca
Featured Topics
Honourable Lisa Beare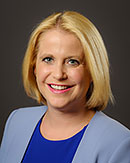 Lisa Beare was first elected as the MLA for Maple Ridge-Pitt Meadows in May 2017. She was appointed Minister of Citizens' Services in 2020.
Previously, as the minister of Tourism, Arts and Culture, she worked to promote and strengthen B.C.'s dynamic tourism industry and the vibrant arts, culture and sport community, to ensure that these sectors continue to thrive throughout the province and are valued and respected internationally.
Lisa grew up in Maple Ridge and is raising a young family in the community. She previously worked as a flight attendant and commercial pilot. Lisa demonstrated her commitment to good governance early on with a diploma in local government management from the University of Victoria.
Long a passionate advocate for social causes and as a committed volunteer, Lisa got her start in politics in 2014 when she was elected as a local school board member. Her time on the school board and her own experiences as a mother led her to become an advocate for quality public education for all British Columbians.