Emergency Management and Climate Readiness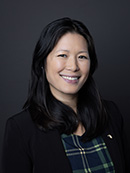 Honourable Bowinn Ma
Honourable Bowinn Ma
Read Bio
Contact
Email: EMCR.Minister@gov.bc.ca
Featured Topics
Featured Services
Honourable Bowinn Ma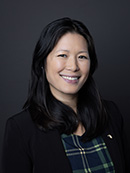 Bowinn Ma is British Columbia's Minister of Emergency Management and Climate Readiness. She is a licensed professional engineer with a degree in civil engineering, a master's degree from the UBC Sauder School of Business, and a certified project-management professional.
Bowinn previously served as minister of state for Infrastructure, delivering major capital transportation infrastructure projects and supporting highway recovery efforts following the atmospheric river events of November 2021. An advocate for environmentally and socially responsible transportation, Bowinn brought a strong focus on climate resiliency and low-carbon transportation systems to her work as minister of state.
In 2018, Bowinn led the Integrated North Shore Transportation Planning Project, which set the stage for a rapid transit concept for the North Shore and continues to guide regional transportation planning for all levels of government in the area.
She has also served as parliamentary secretary for TransLink and chair of the Select Standing Committee on Crown Corporations, where she led an all-party committee to develop recommendations for Transportation Network Services in British Columbia.
Before being elected MLA for North Vancouver-Lonsdale in 2017, Bowinn managed terminal expansion and redevelopment projects at the Vancouver International Airport. She is the Canadian-born daughter of Taiwanese immigrants and lives in North Vancouver with her partner and two cats.