Indigenous Relations and Reconciliation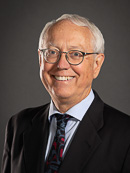 Honourable Murray Rankin
Honourable Murray Rankin
Read Bio
Contact
Email: IRR.Minister@gov.bc.ca
Featured Topics
Honourable Murray Rankin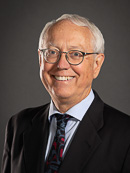 Murray Rankin was elected as the MLA for Oak Bay-Gordon Head in 2020. He has served as Minister of Indigenous Relations and Reconciliation since 2020 and has also served as Attorney General.
Murray is a lawyer with expertise in environmental, Indigenous, and public law. He holds law degrees from the University of Toronto and Harvard Law School.
He served as the member of parliament for Victoria from 2012-19. During this period, he was appointed justice and attorney general critic, health critic, and served as NDP House Leader. In 2018, he was nominated by his colleagues from all parties as a finalist for Maclean's Magazine's "Hardest Working Parliamentarian".
From 2019-20, he was the chair of Canada's National Security and Intelligence Review Agency, overseeing all national security and intelligence activities carried out by the Government of Canada.
Previously he was a University of Victoria professor of law and taught environmental and administrative law. During this period, he developed groups such as the West Coast Environmental Law Association, and the BC Public Interest Advocacy Centre.
Throughout his career, he has been a dedicated advocate for climate action, accessible health care and child care, and has worked extensively to advance reconciliation with Indigenous Peoples.
Murray Rankin lives in Oak Bay with his spouse, Linda Hannah. They have two adult sons, Ben and Mark, and two grandchildren.