Minister of State for Infrastructure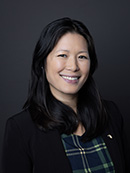 Honourable Bowinn Ma
Honourable Bowinn Ma
Read Bio
Contact
Email: Minister.SI@gov.bc.ca
Honourable Bowinn Ma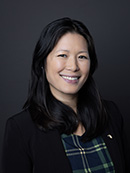 First elected as the MLA for North Vancouver-Lonsdale in May 2017, Bowinn is also a licensed Professional Engineer and certified Project Management Professional and holds a Masters degree from the UBC Sauder School of Business. Before being elected MLA, she managed terminal expansion and redevelopment projects at the Vancouver International Airport.
Bowinn is a strong advocate on the issues of housing, transportation, and child care. Her degree in civil engineering and background in transportation engineering are foundational to her continued efforts to improve transportation on the North Shore and throughout the Lower Mainland.
Bowinn has previously served as the Parliamentary Secretary for TransLink and worked on several cabinet and parliamentary committees, including Treasury Board, Housing Working Group, Select Standing Committee on Public Accounts, and Select Standing Committee on Crown Corporations.
The Canadian-born daughter of two Taiwanese immigrants, Bowinn started her working life with the Pacific National Exhibition at the age of 15, where she worked in various part-time jobs to support herself through university. She has also worked as a consultant, geological technician and labourer in the central Yukon and was at one point enrolled with the Canadian Armed Regular Forces.
Bowinn lives in North Vancouver with her partner and two cats.