Jobs, Economic Development and Innovation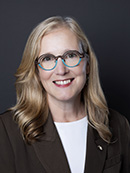 Honourable Brenda Bailey
Honourable Brenda Bailey
Read Bio
Contact
Email: JEDI.Minister@gov.bc.ca
Featured Topics
Featured Services
Newsletters
Honourable Brenda Bailey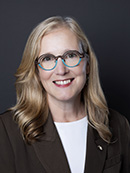 Small businessperson, tech entrepreneur and change-maker Brenda Bailey was elected MLA for Vancouver-False Creek in 2020 and was named British Columbia's Minister of Jobs, Economic Development and Innovation in December 2022.
Minister Bailey brings to her role a passion for expanding opportunity and economic innovation nurtured over a lifetime building new businesses, leading economic development initiatives and serving the community. In every role she has taken on, she has worked to create a more inclusive community and economy.
Minister Bailey blazed new trails for women in tech as co-founder of Canada's first women-owned and operated video game studio. She helped strengthen and diversify B.C.'s creative tech industry as head of British Columbia's interactive and creative digital marketing association, DigiBC. And as parliamentary secretary for technology and innovation, her determined advocacy for a more inclusive workforce opened up new pathways for success for under-represented communities across B.C.'s economy.
Today, as Minister of Jobs, Economic Development and Innovation, Minister Bailey's focus is working with business, Indigenous and community leaders to drive the government's Stronger BC Economic Plan forward. For Minister Bailey that means growing an economy that benefits all British Columbians with support for business, expanded access to post-secondary education and skills training, meeting B.C.'s climate commitments and fostering innovation across our economy.
As a mother of three, Minister Bailey is also an advocate for high-quality affordable childcare to ensure parents can pursue work and education opportunities, and children get the best start possible. She previously served as the executive director of Big Sisters of B.C. Lower Mainland, helping young people to realize their full potential through mentorship.
Minister Bailey has degrees in political science and social work, with advanced studies in business and law. She served as a senator for the University of British Columbia law faculty. She enjoys spending time in the outdoors and driving her '66 GTO with the top down. She has been a Vancouver-False Creek resident for more than a decade and lives with her family and her giant Bernerdoodle, Murphy.