Labour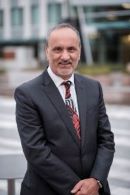 Honourable Harry Bains
Honourable Harry Bains
Read Bio
Contact
Email: LBR.Minister@gov.bc.ca
Featured Topics
Honourable Harry Bains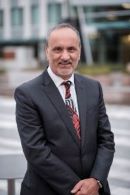 Harry Bains was first elected in May 2005 and re-elected in 2009, 2013, 2017 and 2020. He has been Minister of Labour since 2017.
Harry has been active in the Surrey community for many years. He served on the Kwantlen University College board of governors from 1993-99, including as vice-chair for three years. He has also volunteered with community organizations, including Habitat for Humanity.
Harry has an extensive background in community service. He has been a life-long advocate for workers and human rights. He was an elected officer of Steelworkers-IWA Canada Local 2171 for more than 15 years. He served as vice-president of his local, where he led negotiations and engaged in bargaining for better working conditions for working people.
Harry and his wife Rajvinder live in Surrey. They have two children, Kulpreet and Jasmeen.