Resources
News by Sector
Economy
Government Operations
Multiculturalism
Services
Edition: Winter 2022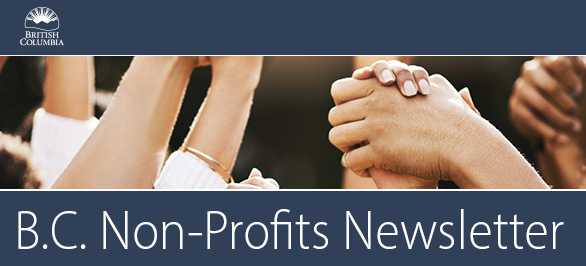 Message from Parliamentary Secretary Niki Sharma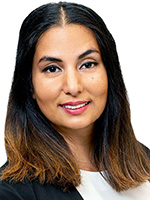 Welcome to the Winter 2022 edition of my newsletter!
Over the last few years, British Columbians have been challenged in ways we've never imagined. Through Budget 2022, unveiled on February 22, we're building an even stronger B.C. and making life better for people by investing in our province's economic, environmental, and social strengths.
And that includes continuing to strengthen the public services British Columbians rely on and strengthening the partnerships that make those services possible.
That's why I'm excited to share the historic investment of $30 million for a Non-Profit Recovery and Resiliency Fund. The focus of the funding is to support non-profit organizations whose staff, volunteers, programs and operations have been disproportionately impacted by COVID-19. Funding will fill critical gaps not covered by other funding sources with a focus on building organizational resilience.
We're working to get the new fund up and running and will have more to say this spring.
Budget 2022 introduces other funding of importance to the sector including:
$22 million to support survivors of sexual violence and restore stable funding for 50 sexual assault service centres
More than $289 million in new funding over the next five years to expand high-speed internet access to rural, remote and Indigenous communities
$25 million in funding to support the tourism sector's continuing recovery from the effects of the COVID-19 pandemic
Funding is also being provided to support the recovery of the arts, culture and music sectors through the Arts Impacts and Amplify BC programs.
By putting people first, B.C. is leading a strong recovery and non-profits – every one of you – are an important part of that.
I am further heartened to see the profile of non-profits being raised at the federal level. On December 16, 2021, federal ministers received their updated mandate letters. The updated letter of Karina Gould, Minister of Families, Children and Social Development, includes the following:
"Advance the implementation of the Community Services Recovery Fund to help charities and non-profits adapt and modernize as they recover from the pandemic."
Other federal mandate items include expanding borrower eligibility of the Canada Small Business Financing Program to include non-profits, and the creation of a Menstrual Equity Fund for non-profits.
As one of my updated mandate items is advocacy at the federal level, I look forward to connecting with my federal colleagues and advancing the conversation.
B.C.'s nonprofits have been there for communities through difficult times.
We will be there for you as we recover.
Niki Sharma
Parliamentary Secretary for Community Development and Non-Profits


One way I've been amplifying the successes of the non-profit sector is through monthly community profiles that Minister Simons and I share on social media. (Be sure to follow me on Facebook and Twitter!) Over the last quarter, we've highlighted:
If you've got a story to share with the non-profit sector and beyond, please reach out to me. I'd love to share your success!


Provincial and federal resources available to non-profits
There are a number of provincial and federal resources available to non-profits. Below is a list of some that may be of interest:
The Innovator Skills Initiative provides up to $10,000 to help employers – including non-profits – hire under-represented people in B.C.'s tech sector and supports companies facing skills shortages to grow and expand. Deadline to apply is March 11, 2022.
Disaster Financial Assistance eligibility has been expanded for those affected by flooding and landslides from Nov. 14 to Dec. 2, 2021, and now includes British Columbians in the northwest, southwest, central, and southeast areas of the province and on Vancouver Island. Non-profit and charitable organizations are eligible. Deadline to apply is March 3, 2022.
Work Experience Opportunities Grant helps vulnerable British Columbians who receive income or disability assistance, and have barriers to employment, gain new skills and participate in paid work experience opportunities. Grants are available to non-profit and charitable organizations. Deadline to apply is March 7, 2022.
Other ongoing economic supports for non-profits and charitable organizations can be found on the new non-profit sector website.
Provincial and Federal funding supports available to businesses and non-profits affected by COVID-19
A number of provincial and federal funding opportunities are available to non-profit organizations:
Provincial:
ONGOING! Alacrity Canada Digital Marketing Bootcamp: Offers a tuition-free, virtual skills-training program to help small- and medium-sized B.C. businesses and eligible charitable organizations prepare for the digital marketplace. Applications are currently open.
Federal:
EXTENDED! Canada Recovery Hiring Program (CRHP): For eligible employers, including charities, and non-profits, that continue to experience qualifying declines in revenues relative to before the pandemic. Eligible employers would claim the higher of the existing Canada Emergency Wage Subsidy or this new program. Extended until May 7, 2022.
EXTENDED! Work Sharing Program: Provides EI benefits to workers who agree to reduce their normal working hours because of developments beyond the control of their employers. Non-profit employers experiencing a shortage of work due to COVID-19 are eligible to access the program. During the COVID-19 pandemic, all Work-Sharing agreements fall under the COVID-19 temporary special measures. The Government of Canada has extended these measures to Sept. 24, 2022.
ONGOING! COVID-19 rent and property expense support for businesses: Businesses, non-profit organizations and charities in Canada who has seen a drop in revenue during the COVID-19 pandemic may be eligible for a subsidy to cover part of commercial rent or property expenses


Government continues to take action to invest in and support non-profit organizations throughout British Columbia. Below are some recent news releases that may be of interest.

Ministry of Social Development and Poverty Reduction news
Feb. 2, 2022 – The fourth intake of B.C.'s Work Experience Opportunities Grant offers $2 million for flexible, paid work experience opportunities. Read more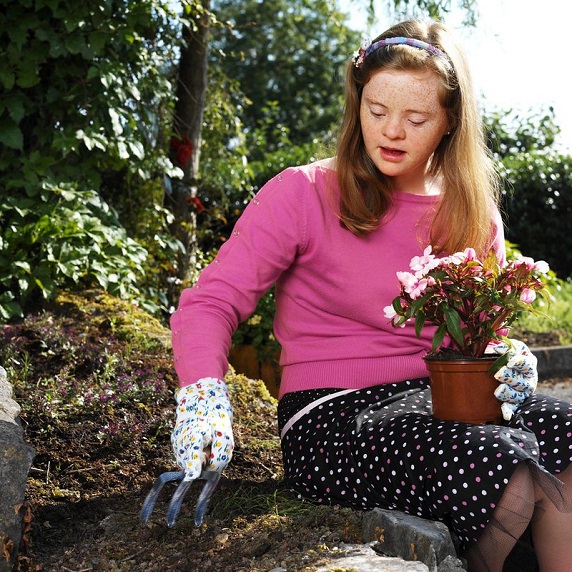 Dec. 3, 2021 – Fifteen community-based projects are benefiting from more than $450,000 in government funding to increase accessibility and community inclusion. Read more
Economic and Enviornmental news
Feb. 11, 2022 – The historic Wing Sang Building, the oldest building in Vancouver Chinatown, will be the permanent site of the Chinese Canadian Museum. Read more
Feb. 4, 2022 – More than 50 new tourism projects throughout B.C. are receiving a total of $21.3 million for shovel-ready infrastructure projects. Read more
Jan. 28, 2022 – More than 250 not-for-profit organizations throughout B.C. are receiving Community Gaming Grants to support environmental conservation and public safety programs. Read more

Jan. 7, 2021 – Community groups and local governments throughout the province can receive funding through the Community Outreach Incentive Program to educate and encourage people to switch to electric vehicles. Read more
Social Supports news
Jan. 27, 2022 – People throughout British Columbia will continue to benefit from access to low- and no-cost counselling services with the extension of government funding to local community counselling agencies. Read more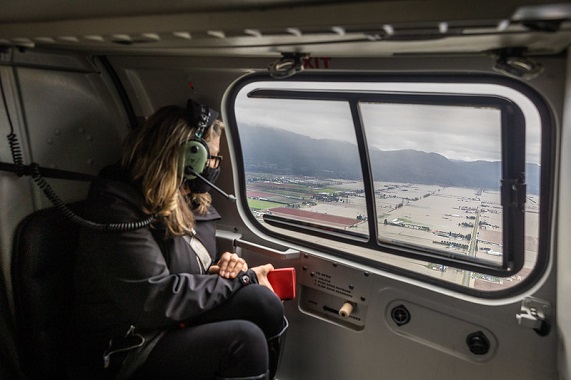 Jan. 21, 2022 – Starting Feb. 1, 2022, people affected by the flooding in fall 2021 receiving Emergency Support Services will see this support evolve to personalized wraparound services delivered by the Canadian Red Cross. Read more
Jan. 17, 2022 – People of all ages and abilities in communities throughout the province will benefit from improvements made to not-for-profit programs and services with capital project funding from the Community Gaming Grants program. Read more
Dec. 20, 2021 – The B.C. government has provided the Seniors Services Society of BC with a $720,000 grant for its Seniors Housing Information and Navigation Ease program to connect seniors with housing, financial assistance, mental-health and addictions services. Read more
Dec. 9, 2021 – Community organizations throughout B.C. are receiving funding to help them engage their members on race-based data collection as the Province moves forward with anti-racism data legislation. Read more
Dec. 8, 2021 – Disaster Financial Assistance eligibility has been expanded for people affected by flooding and landslides from Nov. 14 to Dec. 2, 2021, and now includes British Columbians in the northwest, southwest, central, and southeast areas of the province and on Vancouver Island. Read more

Families, Children and Youth news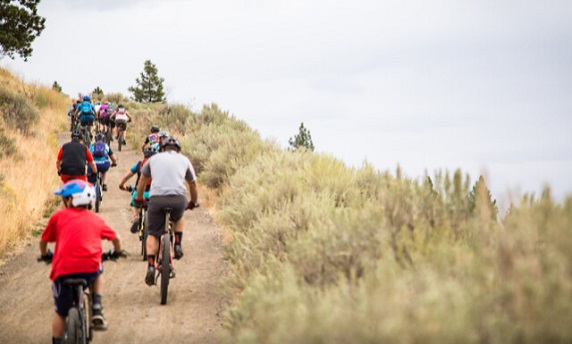 Feb. 2, 2022 – Applications are being accepted for French-language funding designed to support projects and initiatives that enhance services and promote linguistic vitality. Read more
Jan. 23, 2022 – Families throughout the province are encouraged to recognize this year's Family Literacy Week by reading books, playing games, attending online and outdoor events, and connecting with loved ones virtually. Read more
Dec. 13, 2021 – People throughout B.C. will be able to enjoy more arts, culture, sports and community occasions as the Province supports more than 680 events. Read more
Dec. 7, 2021 – To help vulnerable young people avoid gang and criminal lifestyles, the Province is providing more than $486,000 in grants to fund mentorship programs in 24 school districts around British Columbia. Read more