Energy, Mines and Low Carbon Innovation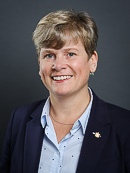 Honourable Josie Osborne
Honourable Josie Osborne
Read Bio
Contact
Email: EMLI.minister@gov.bc.ca
Featured Topics
Honourable Josie Osborne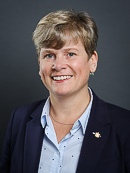 Josie Osborne was elected as MLA for Mid Island-Pacific Rim in 2020.
She grew up on Vancouver Island and has lived in Tofino for more than 20 years, first moving there to work as a fisheries biologist for the Nuu-chah-nulth Tribal Council and later as executive director of an environmental education non-profit organization.
Since November 2020, she has previously served as minister of Municipal Affairs and minister for Land, Water and Resource Stewardship.
She has significant experience in local government, including serving as mayor of Tofino from 2013-20 and as chair and vice-chair for the Alberni Clayoquot Regional District. During her time in local government, Josie chaired the Tofino Housing Corporation and was a strong proponent for active transportation and regional transit. She has served as chair of the board for the Island Coastal Economic Trust, and in 2017, she was appointed by the B.C. minister of environment and climate change to the BC Clean Growth and Climate Action Advisory Council.
Josie studied marine biology at the University of British Columbia and completed a master's degree in resource management at Simon Fraser University. She has worked to advance sustainable development throughout her career in public service.
Josie and her husband live in Tofino with their dog.